Governor Phil Murphy of New Jersey recently signed into law an amendment to the NJ WARN Act (the "Act"), which increases the protections afforded to New Jersey employees who face sudden job loss. The amendment, which will take effect on July 19, 2020, expands the Act's coverage to encompass part-time employees and new hires, in addition requiring employers to provide 90 days' notice of mass layoffs (up from the 60-day notice period imposed by the original iteration of the Act).
Most notably, however, the new law will require employers to provide laid off employees with one week of severance for every year of service. Employers will be on the hook for an additional four weeks of severance per employee if they violate the Act's 90-day notice provision. This amendment makes New Jersey the first state in the nation to require severance payments as a matter of law. Predictably, the amendment has been targeted by management-side advocates in recent weeks out of apparent concern that it could signal a trend toward similar legislation elsewhere. These concerns are well-founded, as New Jersey has become a trendsetter in pro-worker legislation under the State's current administration.
Whether management-side attacks can blunt public support for the amended Act and/or Governor Murphy's worker-friendly agenda, generally, remains to be seen. Similarly, only time will tell whether the amended Act will be a harbinger for legally mandated severance pay elsewhere in the United States. For now, employees throughout New Jersey have every reason to celebrate this massive improvement to their job security and financial stability.
About Faruqi & Faruqi, LLP
Faruqi & Faruqi, LLP focuses on complex civil litigation, including securities, antitrust, wage and hour, personal injury and consumer class actions as well as shareholder derivative and merger and transactional litigation. The firm is headquartered in New York, and maintains offices in California, Delaware, Georgia and Pennsylvania.
Since its founding in 1995, Faruqi & Faruqi, LLP has served as lead or co-lead counsel in numerous high-profile cases which ultimately provided significant recoveries to investors, direct purchasers, consumers and employees.
To schedule a free consultation with our attorneys and to learn more about your legal rights, call our offices today at (877) 247-4292 or (212) 983-9330.
About Alex Hartzband
Alex Hartzband's practice is focused on employment litigation. Alex is a senior associate in the firm's New York office.
Tags: employment law, wage and hour, employee rights, Wage & Hour, WARN Act, New Jersey, severance, layoffs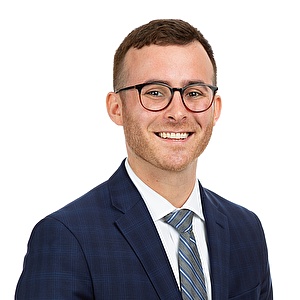 Alex Hartzband
Senior Associate at Faruqi & Faruqi, LLP

New York office
Tel: (212) 983-9330
Fax: (212) 983-9331
E-mail: ahartzband@faruqilaw.com