Wells Fargo has entered settlement agreements with the United States Department of Justice and the United States Securities and Exchange Commission to resolve outstanding charges that, from 2002 to 2016, thousands of its employees opened fake checking and savings accounts for current customers. As a result of this behavior, Wells Fargo collected millions of dollars in fees and interest to which it was not entitled, harmed the credit ratings of certain customers, and unlawfully misused customers' sensitive personal information. The settlements made clear that Wells Fargo executives knowingly incentivized this behavior by instituting and concealing that the Company used volume-based sales strategy under which its employees were directed to sell large volumes of products to existing customers, often with little regard to actual customer need or expected use. Indeed, this conduct was so well known within the company that many of these practices were referred to as "gaming" by its employees. As part of the settlement, the DOJ agreed not to criminally prosecute the bank for this behavior so long as Wells Fargo continues to cooperate with government investigations.
About Faruqi & Faruqi, LLP
Faruqi & Faruqi, LLP focuses on complex civil litigation, including securities, antitrust, wage and hour, personal injury and consumer class actions as well as shareholder derivative and merger and transactional litigation. The firm is headquartered in New York, and maintains offices in California, Delaware, Georgia and Pennsylvania.
Since its founding in 1995, Faruqi & Faruqi, LLP has served as lead or co-lead counsel in numerous high-profile cases which ultimately provided significant recoveries to investors, direct purchasers, consumers and employees.
To schedule a free consultation with our attorneys and to learn more about your legal rights, call our offices today at (877) 247-4292 or (212) 983-9330.
About Richard W. Gonnello
Richard W. Gonnello is a partner in Faruqi & Faruqi, LLP's New York office and Chair of the firm's Securities Litigation Practice Group.
Tags: faruqi & faruqi, investigation, news, litigation, settlement notice, case, faruqi law, faruqi blog, faruqilaw, Richard W. Gonnello, securities litigation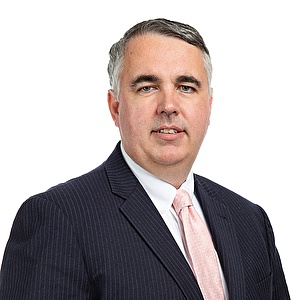 Richard W. Gonnello
Partner at Faruqi & Faruqi, LLP

New York office
Tel: (212) 983-9330
Fax: (212) 983-9331
E-mail: rgonnello@faruqilaw.com