Warren Buffett, the "Oracle of Omaha", issued his annual letter to Berkshire Hathaway shareholders on Saturday, February 22, 2020. While providing information on Berkshire Hathaway's performance and offering other investment insights, a large portion of Buffet's letter focuses on what he perceives to be flaws in corporate governance.
Initially, Buffett discusses the scarcity of women on corporate boards, noting that when he started out "it was rare to find a woman in the room unless she represented a family controlling the enterprise." In today's corporate world, not much has changed, and Buffett calls the inclusion of women directors a "work in progress." Buffett's sentiment regarding diversity on corporate boards is not unique. In January 2020, Goldman Sachs announced that it would no longer take a company public unless the company has at least one "diverse" board member. Goldman's diversity push is largely focused on the inclusion of women. According to Goldman's CEO, David Solomon, one of the driving reasons for this new rule is that in the past four years, initial public offerings of U.S. companies that had at least one female director performed "significantly better" when compared to companies that lacked a female director.
Buffett also focuses on director independence and its interplay with director compensation. According to Buffett, director "compensation has now soared to a level that inevitably makes pay a subconscious factor affecting the behavior of many non-wealthy members." In other words, director compensation has risen to a level that highly compensated directors, who are not wealthy in their own right, are unable to be independent. Buffett notes that holding a "directorship bestows on its holder three to four times the annual median income of U.S. households." At large companies a director may earn $250,000 to $300,000 for attending "board meetings consuming a pleasant couple of days six or so times a year."
Additionally, directors are more likely to agree with management decisions in an effort to maintain their board position and potentially obtain additional directorships. When CEOs are seeking out new directors, the CEO will almost certainly contact the director's current or former CEO to inquire about performance, including whether the director raised challenges to management's decisions, policies, etc. Buffet contends that when CEOs are looking for directors the CEO does not "look for pit bulls," instead the CEO will look for a "cocker spaniel." Essentially, CEO's are looking for directors that will support management decisions with little to no push-back.
Further, Buffett suggests that many board members do not have the business acumen that he would expect from a director. "[A]lmost all of the directors that I have met over the years have been decent, likable and intelligent. . . . Nevertheless, many of these good souls are people whom I would never have chosen to handle money or business matters. It simply was not their game."
While Buffett's discussion of corporate governance primarily focuses on what he perceives to be flaws, he does note "[o]ne very important improvement in corporate governance has been mandated: a regularly-scheduled 'executive session' of directors at which the CEO is barred." Before instituting executive sessions "truly frank discussions of a CEO's skills, acquisition decisions and compensation were rare."
About Faruqi & Faruqi, LLP
Faruqi & Faruqi, LLP focuses on complex civil litigation, including securities, antitrust, wage and hour, personal injury and consumer class actions as well as shareholder derivative and merger and transactional litigation. The firm is headquartered in New York, and maintains offices in California, Delaware, Georgia and Pennsylvania.
Since its founding in 1995, Faruqi & Faruqi, LLP has served as lead or co-lead counsel in numerous high-profile cases which ultimately provided significant recoveries to investors, direct purchasers, consumers and employees.
To schedule a free consultation with our attorneys and to learn more about your legal rights, call our offices today at (877) 247-4292 or (212) 983-9330.
About Christopher M. Lash
Christopher M. Lash's practice is focused on shareholder derivative and securities litigation. Chris is an Associate in the firm's Pennsylvania office.
Tags: faruqi & faruqi, investigation, news, litigation, settlement notice, case, faruqi law, faruqi blog, faruqilaw, Christopher M. Lash, derivative litigation, corporate governance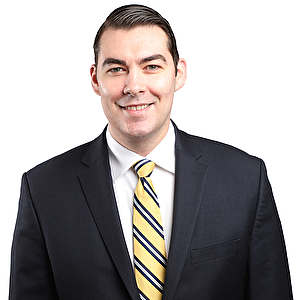 Christopher M. Lash
Associate at Faruqi & Faruqi, LLP

Pennsylvania office
Tel: (215) 277-5770
Fax: (215) 277-5771
E-mail: clash@faruqilaw.com