Several of the country's largest tech companies expressed their support of Apple's Supreme Court petition challenging a $439 million patent infringement verdict, urging the justices to close a Federal Circuit "loophole" that allows for inflated damages.
The High Tech Inventors Alliance ("HTIA"), whose members include Amazon, Google and Microsoft, filed an amicus brief warning against using prior licenses to determine how much an infringer should have to pay in damages, rather than an apportionment analysis. Specifically, the HTIA asserts that the Federal Circuit's ruling mistakenly presumes that apportionment is built into licenses.
The appeal comes from a case dating back to 2010 where VirnetX claimed that features of Apple's iPhone, including FaceTime, infringed four patents on network security technology. A federal jury in Texas found infringement in 2012 and awarded $368 million, but the Federal Circuit ordered a new trial on damages. Following a second trial in 2016, VirnetX was awarded $439 million.
Apple's petition for a writ of certiorari, filed last December, claims the Federal Circuit failed to limit the damages award to the value of the patented features. In this regard, Apple's petition focuses on the damages award, which it says ignores long-standing precedent that damages must be limited to the value of the patented invention, not all the other features in the product.
Apple's petition also faults the court for letting the verdict stand after the patents were invalidated by the U.S. Patent and Trademark Office, although HTIA did not address that part of the petition in its brief. VirnetX has urged the court not to take up the case.
An earlier-filed amicus brief, filed by the R Street Institute, the Electronic Frontier Foundation and Engine Advocacy, said Apple has given the Supreme Court a chance to answer "questions of law that the Federal Circuit has consistently failed to answer."
The case is Apple Inc. v. VirnetX Inc., case number 19-832, in the U.S. Supreme Court.

About Faruqi & Faruqi, LLP
Faruqi & Faruqi, LLP focuses on complex civil litigation, including securities, antitrust, wage and hour and consumer class actions as well as shareholder derivative and merger and transactional litigation. The firm is headquartered in New York, and maintains offices in California, Georgia and Pennsylvania.
Since its founding in 1995, Faruqi & Faruqi, LLP has served as lead or co-lead counsel in numerous high-profile cases which ultimately provided significant recoveries to investors, direct purchasers, consumers and employees.
To schedule a free consultation with our attorneys and to learn more about your legal rights, call our offices today at (877) 247-4292 or (212) 983-9330.
Tags: faruqi & faruqi, investigation, news, litigation, settlement notice, case, faruqi law, faruqi blog, faruqilaw, David Felderman, patent infringement litigation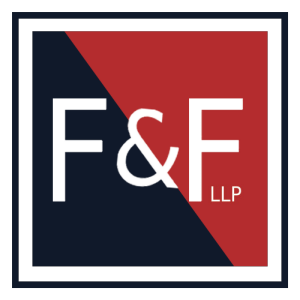 Faruqi & Faruqi

New York office
Tel: (212) 983-9330
Fax: (212) 983-9331