Several of the country's largest tech companies expressed their support of Apple's Supreme Court petition challenging a $439 million patent infringement verdict, urging the justices to close a Federal Circuit "loophole" that allows for inflated damages.
The High Tech Inventors Alliance ("HTIA"), whose members include Amazon, Google and Microsoft, filed an amicus brief warning against using prior licenses to determine how much an infringer should have to pay in damages, rather than an apportionment analysis. Specifically, the HTIA asserts that the Federal Circuit's ruling mistakenly presumes that apportionment is built into licenses.
The appeal comes from a case dating back to 2010 where VirnetX claimed that features of Apple's iPhone, including FaceTime, infringed four patents on network security technology. A federal jury in Texas found infringement in 2012 and awarded $368 million, but the Federal Circuit ordered a new trial on damages. Following a second trial in 2016, VirnetX was awarded $439 million.
Apple's petition for a writ of certiorari, filed last December, claims the Federal Circuit failed to limit the damages award to the value of the patented features. In this regard, Apple's petition focuses on the damages award, which it says ignores long-standing precedent that damages must be limited to the value of the patented invention, not all the other features in the product.
Apple's petition also faults the court for letting the verdict stand after the patents were invalidated by the U.S. Patent and Trademark Office, although HTIA did not address that part of the petition in its brief. VirnetX has urged the court not to take up the case.
An earlier-filed amicus brief, filed by the R Street Institute, the Electronic Frontier Foundation and Engine Advocacy, said Apple has given the Supreme Court a chance to answer "questions of law that the Federal Circuit has consistently failed to answer."
The case is Apple Inc. v. VirnetX Inc., case number 19-832, in the U.S. Supreme Court.

About Faruqi & Faruqi, LLP
Faruqi & Faruqi, LLP focuses on complex civil litigation, including securities, antitrust, wage and hour, personal injury and consumer class actions as well as shareholder derivative and merger and transactional litigation. The firm is headquartered in New York, and maintains offices in California, Delaware, Georgia and Pennsylvania.
Since its founding in 1995, Faruqi & Faruqi, LLP has served as lead or co-lead counsel in numerous high-profile cases which ultimately provided significant recoveries to investors, direct purchasers, consumers and employees.
To schedule a free consultation with our attorneys and to learn more about your legal rights, call our offices today at (877) 247-4292 or (212) 983-9330.
About David Felderman
David Felderman is a Partner in Faruqi & Faruqi, LLP's Pennsylvania office. Mr. Felderman has extensive experience in complex litigation.Prior to Faruqi & Faruqi, Mr. Felderman was a Partner at Spector, Roseman & Kodroff, P.C. (2000-2018) where he handled class action litigation with a focus on antitrust and securities fraud cases. In addition, from 2008 through 2018, he served as the Partner in charge of the day-to-day operations of the firm's Global Portfolio Monitoring Platform where he provided portfolio monitoring services to institutional investors including public pension funds, Taft-Hartley funds, asset managers, and other institutional investors.Throughout his career, Mr. Felderman has participated in litigating numerous securities fraud and antitrust class actions including the following: In re The Bancorp, Inc. Securities Litigation, No. 14 Civ. 0952 (GMS) (D. Del.); In re Sunoco, Inc., April Term, 2012, No. 3894 (Pa. Common Pleas, Phila. County); In re Harleysville Mutual, November Term, 2011, No. 2137 (Pa. Common Pleas, Phila. County); In re Lehman Brothers Holdings, Inc. Equity/Debt Securities Litigation, No. 08-cv-5523 (S.D.N.Y.); In re Alltel Shareholder Litigation, Civ. No. 2975-CC (Del. Chancery); In re Converium/SCOR Holding (Switzerland) AG Litigation, No. 04 Civ. 7897 (DLC) (S.D.N.Y.); In re AOL Time Warner Securities Litigation, MDL Docket No. 1500 (S.D.N.Y.); Stop & Shop Supermarket Co. v. Smithkline Beecham Corp., No. 03-cv-04578; In re Insurance Brokerage Antitrust Litigation, No. 04-5184 (D. N.J.); In re Monosodium Glutamate Antitrust Litigation, MDL Docket No. 1328 (D. Minn); and In re Flat Glass Antitrust Litigation, MDL No. 1200 (W.D. Pa.).Mr. Felderman was also previously associated with McEldrew & Fullam, P.C. (1998-2000) where his practice focused on medical malpractice and product liability litigation. Prior to that, Mr. Felderman served as a law clerk to the Honorable Bernard J. Goodheart in the Philadelphia Court of Common Pleas. Professionally, Mr. Felderman served a three-year term (2000-2002) as a member of the Executive Committee of the Philadelphia Bar Association's Young Lawyers Division where he Co-Chaired Legal Line, P.M. for three consecutive years. Under his leadership, Legal Line, P.M. won the National Association of Bar Executives 2001 LEXIS Community and Education Outreach Award. Mr. Felderman also formerly served as a member of the Philadelphia Bar Association's State Civil Committee (1998-1999) and the Pennsylvania Trial Lawyers Association's New Lawyer Section Leadership Council (1998-1999). Additionally, Mr. Felderman currently serves as a member of the Penn Alumni Interview Program where he is responsible for interviewing prospective freshman. Mr. Felderman previously served as a member of the Board Directors of the Penn Alumni Club of Philadelphia (2002-2006) where he served as President (2004-2006) and Chair of the Membership Committee (2004-2006). He also served as a member of the Board of Directors of Penn's Alumni Class Leadership Council (2003-2008) where he served a two-year term as Chair of the By-Laws Committee (2006-2008). Moreover, Mr. Felderman served as a member of the Board of Directors of the Alumni Society of The William Penn Charter School (1998-2001) where he served a one-year term as Secretary (2000-2001). He has also served as a Class Agent since 1998 and served as the Reunion Chair for the Class of 1987's 15th, 20th, 25th, and 30th reunions.Mr. Felderman earned his J.D., cum laude, from Temple University, Beasley School of Law (1996). He is also a graduate of the University of Pennsylvania (B.A., Economics, 1991).
Tags: faruqi & faruqi, investigation, news, litigation, settlement notice, case, faruqi law, faruqi blog, faruqilaw, David Felderman, patent infringement litigation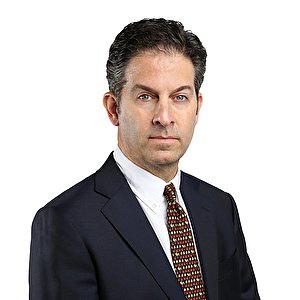 David Felderman
Partner at Faruqi & Faruqi, LLP

Pennsylvania office
Tel: (215) 277-5770
Fax: (215) 277-5771
E-mail: dfelderman@faruqilaw.com