On January 30, 2020, the United States Securities and Exchange Commission ("SEC") proposed amendments to Regulation S-K that are intended to modernize, simplify, and enhance certain financial disclosure obligations imposed upon companies registered with the SEC.
Based upon recommendations in the Report on Review of Disclosure Requirements in Regulation S-K, Commission staff initiated a comprehensive evaluation of the SEC's disclosure requirements.
As a result of this initiative, the SEC is proposing to eliminate Item 301, Selected Financial Data, and Item 302, Supplementary Financial Information, and to amend certain sections of Item 303, which requires disclosure of information relevant to assessing a registrant's financial condition, changes in financial condition, and results of operations. SEC Chairman Jay Clayton explained that the proposal "reflect[s] the staff's wealth of experience" and "would improve the quality and accessibility of registrants' presentation of financial results and performance metrics[.]"
The SEC was not united over the proposal, and only agreed to release the plan for public comment on a 3-2 vote as Democratic commissioners Robert Jackson and Allison Herren Lee dissented. Commissioner Lee expressed her concern that the proposal affords companies too much flexibility, stating: "[w]ithout a mandatory standardized framework, not all issuers will disclose, and disclosure will continue to vary greatly by issuer, making it difficult if not impossible for investors to compare companies[.]" Lee is concerned that the "disclosures may lack sufficient third party verification, and also may leave investors with inadequate remedies for inaccurate and incomplete disclosures."
The public comment period will close 60 days after the proposal's publication in the federal register. As of Tuesday, February 11, 2020, no comments had been submitted.

About Faruqi & Faruqi, LLP
Faruqi & Faruqi, LLP focuses on complex civil litigation, including securities, antitrust, wage and hour, personal injury and consumer class actions as well as shareholder derivative and merger and transactional litigation. The firm is headquartered in New York, and maintains offices in California, Delaware, Georgia and Pennsylvania.
Since its founding in 1995, Faruqi & Faruqi, LLP has served as lead or co-lead counsel in numerous high-profile cases which ultimately provided significant recoveries to investors, direct purchasers, consumers and employees.
To schedule a free consultation with our attorneys and to learn more about your legal rights, call our offices today at (877) 247-4292 or (212) 983-9330.
About Megan Sullivan
Megan Sullivan is a Partner in the New York office of Faruqi & Faruqi, LLP.
Tags: faruqi & faruqi, investigation, news, litigation, settlement notice, case, faruqi law, faruqi blog, faruqilaw, Megan M. Sullivan, securities litigation, shareholder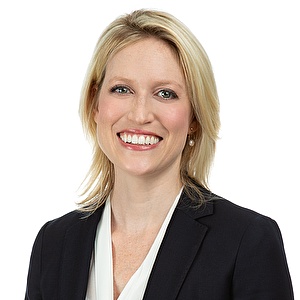 Megan Sullivan
Partner at Faruqi & Faruqi, LLP

New York office
Tel: (212) 983-9330
Fax: (212) 983-9331
E-mail: msullivan@faruqilaw.com