The Trump administration released its proposed fiscal year 2021 federal budget on February 10, 2020. Under the proposed budget, the authority of the Public Company Accounting Oversight Board ("PCAOB") would be transferred to the Securities and Exchange Commission ("SEC") beginning in 2022. According to the budget, this would eliminate the "duplicative" responsibilities of the two regulators and "reduce regulatory ambiguity."
The PCAOB, created as part of the Sarbanes-Oxley Act of 2002, is tasked with overseeing the audits and auditors of public companies and other issuers in order to ensure audit quality and the reliability of information provided to investors. The proposed budget explains that the SEC is already responsible for similar duties as the PCAOB including investigating federal securities law violations and imposing discipline on public accounting firms.
The effective elimination of the PCAOB has been met with criticism. There is skepticism that the SEC would be willing and able to duplicate the PCAOB's focus on audit quality and oversight of auditors. Although the PCAOB has faced criticism for its role in misconduct involving KPMG and other shortcomings.

About Faruqi & Faruqi, LLP
Faruqi & Faruqi, LLP focuses on complex civil litigation, including securities, antitrust, wage and hour, personal injury and consumer class actions as well as shareholder derivative and merger and transactional litigation. The firm is headquartered in New York, and maintains offices in California, Delaware, Georgia and Pennsylvania.
Since its founding in 1995, Faruqi & Faruqi, LLP has served as lead or co-lead counsel in numerous high-profile cases which ultimately provided significant recoveries to investors, direct purchasers, consumers and employees.
To schedule a free consultation with our attorneys and to learn more about your legal rights, call our offices today at (877) 247-4292 or (212) 983-9330.
About Alex B. Heller
Alex B. Heller's practice is focused on shareholder derivative and securities litigation. Alex is a Partner in the firm's Pennsylvania office and Chair of the firm's Shareholder Derivative Litigation Practice Group.
Tags: faruqi & faruqi, investigation, news, litigation, settlement notice, case, faruqi law, faruqi blog, faruqilaw, Alex B. Heller, derivative litigation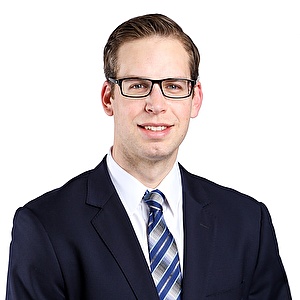 Alex B. Heller
Partner at Faruqi & Faruqi, LLP

Pennsylvania office
Tel: (215) 277-5770
Fax: (215) 277-5771
E-mail: aheller@faruqilaw.com