On February 6, 2020, the Third Circuit Court of Appeals, the highest federal court in Pennsylvania, upheld the constitutionality of a city ordinance prohibiting Philadelphia employers from asking job applicants about their salary histories. The Third Circuit determined that Philadelphia lawmakers relied on substantial evidence that banning inquiries regarding an employee's salary history will help women and minorities overcome past discriminatory pay decisions. Therefore, the ordinance did not violate businesses' rights to freedom of speech.
The Philadelphia Ordinance makes it unlawful for an employer to:
Inquire about a prospective employee's wage history; Require disclosure of wage history from a prospective employee; Condition employment or consideration for an interview or employment on disclosure of wage history; Retaliate against a prospective employee for failing to comply with any wage history inquiry; or Rely on the wage history of a prospective employee in determining the wages for a prospective employee.
The Third Circuit's decision will likely deter the business community from future constitutional challenges of salary history ban legislation in Philadelphia and nationwide. Indeed, workers in many cities and states, including New York, are protected by similar laws that restrict businesses from inquiring about an employee's wage history. Workers who believe that they have been the victim of improper salary history inquiries should speak to an attorney to investigate their claims.
About Faruqi & Faruqi, LLP
Faruqi & Faruqi, LLP focuses on complex civil litigation, including securities, antitrust, wage and hour, personal injury and consumer class actions as well as shareholder derivative and merger and transactional litigation. The firm is headquartered in New York, and maintains offices in California, Delaware, Georgia and Pennsylvania.
Since its founding in 1995, Faruqi & Faruqi, LLP has served as lead or co-lead counsel in numerous high-profile cases which ultimately provided significant recoveries to investors, direct purchasers, consumers and employees.
To schedule a free consultation with our attorneys and to learn more about your legal rights, call our offices today at (877) 247-4292 or (212) 983-9330.
About Patrick J. Collopy
Patrick Collopy's practice is focused on employment litigation. Patrick is an Associate in the firm's New York office.
Tags: faruqi & faruqi, faruqilaw, employment law, employee rights, workers rights, pay discrimination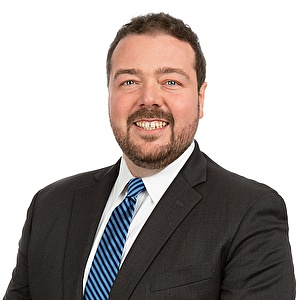 Patrick J. Collopy
Associate at Faruqi & Faruqi, LLP

New York office
Tel: (212) 983-9330
Fax: (212) 983-9331
E-mail: pcollopy@faruqilaw.com