After pleading guilty to insider trading charges in 2019, Ex-New York Congressman Christopher Collins ("Collins") was sentenced to 26 months in prison (and an additional one year of supervised probation) and ordered to pay a $200,000 fine. This sentence comes after Collins admitted that—while serving on the Board of Directors of Innate Immunotherapeutics Limited (the "Company")—he illegally tipped off his son about the failed results of the Company's drug trial. Immediately thereafter, his son sold 1.4 million shares of the Company's stock and told at least four other investors about the trial's failed results. When the Company publicly disclosed these results several days later, its stock price dropped more than 90%. Due to Collins' illegal tip, his son (and the four other tippees he told about the trial results), avoided nearly $800,000 in losses associated with this stock drop.
According to observers in the courtroom, "Collins delivered an extended statement before he was sentenced, sobbing and shuddering at times, apologizing to those he hurt and lied to, including his family, his constituents, the F.B.I., his former colleagues in Congress and President Trump." Judge Vernon Broderick of the Southern District of New York, however, did not appear to be moved by this teary apology. In handing down his sentence, he told Collins, "[y]ou had a duty and you betrayed that duty."
About Faruqi & Faruqi, LLP
Faruqi & Faruqi, LLP focuses on complex civil litigation, including securities, antitrust, wage and hour, personal injury and consumer class actions as well as shareholder derivative and merger and transactional litigation. The firm is headquartered in New York, and maintains offices in California, Delaware, Georgia and Pennsylvania.
Since its founding in 1995, Faruqi & Faruqi, LLP has served as lead or co-lead counsel in numerous high-profile cases which ultimately provided significant recoveries to investors, direct purchasers, consumers and employees.
To schedule a free consultation with our attorneys and to learn more about your legal rights, call our offices today at (877) 247-4292 or (212) 983-9330.
About Richard W. Gonnello
Richard W. Gonnello is a partner in Faruqi & Faruqi, LLP's New York office and Chair of the firm's Securities Litigation Practice Group.
Tags: Insider Trading, stock drop, Collins, Rep., Representative, Congressman, Christopher, Innate Immunotherapeutics Limited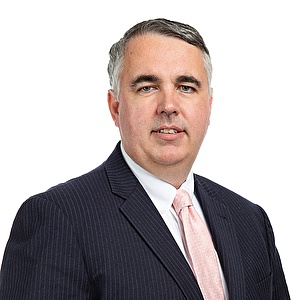 Richard W. Gonnello
Partner at Faruqi & Faruqi, LLP

New York office
Tel: (212) 983-9330
Fax: (212) 983-9331
E-mail: rgonnello@faruqilaw.com