On January 15, 2020, The House of Representatives approved the Protecting Older Workers Against Discrimination Act ("POWADA"), by way of a 261-155 vote, lowering the bar for employees to allege age discrimination. As it stands, employees must demonstrate that age was the decisive factor that led to an adverse employment decision, or in other words, that the employee would not have suffered from an adverse employment decision "but-for" their age. The bill, which now makes it way to the Senate for approval, would ease this high standard, requiring employees to only show that age discrimination was one of the factors that led to an adverse employment action. If passed, the bill would amend civil rights laws and Supreme Court precedent by treating age discrimination claims the same as other forms of workplace discrimination, such as claims relating to race and gender.
On the same day, the Supreme Court heard oral arguments in Babb v. Wilkie, where a clinical pharmacist for the Department of Veteran Affairs alleged that the federal agency denied her a transfer and other training opportunities, and deprived her of holiday pay, because she is a woman over the age of 40. Ms. Babb argued that federal employees need only show that age is a "motivating factor" rather than the "decisive factor" in an adverse employment action.
Chief Justice John Roberts grabbed headlines during the oral arguments when he suggested that adopting this lower standard would allow employees to bring age discrimination suits based on their employers' use of the phrase "OK, Boomer." The phrase has gained recent internet popularity and is intended to be a putdown to older individuals. "Let's say in the course of the weekslong process . . . the hiring person [who] is younger, says, you know, 'OK Boomer,' once to the applicant . . . is this actionable?" said Justice Roberts, drawing laughter from those in the courtroom. Justice Roberts later explained that he was concerned that Ms. Babb's position on age bias "is going to become really just a regulation of speech in the workplace."
However, prohibiting the use of discriminatory statements in the workplace is not a novel concept and increasing protections for older employees is no laughing matter. As employees work longer into their lives, stronger protections that empower older workers to challenge age discrimination in the workplace are desperately needed.
About Faruqi & Faruqi, LLP
Faruqi & Faruqi, LLP focuses on complex civil litigation, including securities, antitrust, wage and hour, personal injury and consumer class actions as well as shareholder derivative and merger and transactional litigation. The firm is headquartered in New York, and maintains offices in California, Delaware, Georgia and Pennsylvania.
Since its founding in 1995, Faruqi & Faruqi, LLP has served as lead or co-lead counsel in numerous high-profile cases which ultimately provided significant recoveries to investors, direct purchasers, consumers and employees.
To schedule a free consultation with our attorneys and to learn more about your legal rights, call our offices today at (877) 247-4292 or (212) 983-9330.
About Innessa M. Huot
Innessa M. Huot is a Partner in Faruqi & Faruqi's New York office and focuses her practice on employment law and wage and hour class action litigation. This blog was co-authored by Camilo Burr (pending admission). http://www.employeerightscounsel.com/
Tags: faruqi & faruqi, faruqilaw, Supreme Court, employee rights, workers rights, Age Discrimination, POWADA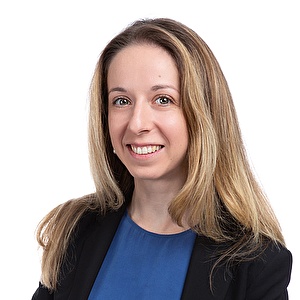 Innessa M. Huot
Partner at Faruqi & Faruqi, LLP

New York office
Tel: (212) 983-9330
Fax: (212) 983-9331
E-mail: ihuot@faruqilaw.com