Commissioner Robert Jackson Jr. announced that he intends to resign from his Democratic seat at the SEC on February 14, 2020. Upon his departure, the agency will be composed of two Republican commissioners, one Democratic commissioner, and Independent Chairman Jay Clayton. The vacancy will persist until Jackson's replacement is nominated by President Trump and confirmed by the Senate.
Jackson gained a reputation as a Wall Street adversary through his willingness to seek heftier corporate fines. Additionally, Jackson attacked corporate stock buybacks and dual-class share structures and further sought to mandate disclosures related to companies' political spending.
The White House has yet to identify Jackson's replacement; however, many expect Democrat Caroline Crenshaw to be nominated. Currently, Crenshaw is an advisor to Jackson and has worked at the SEC since 2013. In the meantime, Jackson's departure leaves the SEC unbalanced and will likely provide Republicans with a stronger majority.

About Faruqi & Faruqi, LLP
Faruqi & Faruqi, LLP focuses on complex civil litigation, including securities, antitrust, wage and hour, personal injury and consumer class actions as well as shareholder derivative and merger and transactional litigation. The firm is headquartered in New York, and maintains offices in California, Delaware, Georgia and Pennsylvania.
Since its founding in 1995, Faruqi & Faruqi, LLP has served as lead or co-lead counsel in numerous high-profile cases which ultimately provided significant recoveries to investors, direct purchasers, consumers and employees.
To schedule a free consultation with our attorneys and to learn more about your legal rights, call our offices today at (877) 247-4292 or (212) 983-9330.
About Christopher M. Lash
Christopher M. Lash's practice is focused on shareholder derivative and securities litigation. Chris is an Associate in the firm's Pennsylvania office.
Tags: faruqi & faruqi, investigation, news, litigation, settlement notice, case, faruqi law, faruqi blog, faruqilaw, Christopher M. Lash, derivative litigation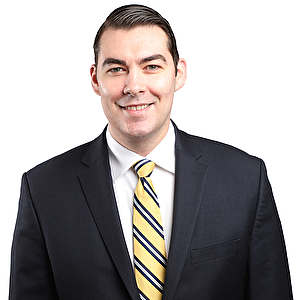 Christopher M. Lash
Associate at Faruqi & Faruqi, LLP

Pennsylvania office
Tel: (215) 277-5770
Fax: (215) 277-5771
E-mail: clash@faruqilaw.com