As the late Mitch Hedberg, one of the greatest comedic minds of his generation once joked: "An escalator can never break: it can only become stairs. You should never see an 'Escalator Temporarily Out-Of-Order' sign, just: 'Escalator Temporarily Stairs. Sorry for the convenience.'"
It is not difficult to imagine that Hedberg's joke might have been inspired by the New York City Subway system - one of the most frequent places New Yorkers confront the inconvenience of "temporary stairs."
But, as a slew of recent lawsuits claim, the failures of the Metropolitan Transportation Administration (MTA) and New York City Transit Authority (NYCTA) are not just inconvenient, they are dangerous violations of the Americans with Disabilities Act of 1990 (ADA) and New York City's Human Rights Law.
Passed in 1990, the ADA guarantees equal rights to people with disabilities, including equal access to public accommodations like the subway system. However, as we approach the 30th anniversary of the passage of the ADA, New York City's subway is both the largest and the least accessible public transportation system in the United States.
Although the subway system is used by millions of disabled New Yorkers and visitors each year, only 87 of nearly 500 subway stations are wheelchair accessible. Moreover, of the neighborhoods with subway service, almost half do not have an accessible station. In fact, this past March, U.S. District Judge Edgardo Ramos held that the MTA and NYCTA violated the ADA when they failed to install any elevators after spending nearly $27 million renovating the Middletown Road station in the Bronx.
Other lawsuits filed this year have demonstrated the effect the MTA and NYCTA's failures have had on the lives of disabled New Yorkers. Plaintiffs have described a daily, dangerous struggle to use public transportation: often falling and becoming injured because they are forced to negotiate stairways when no accessible alternative is available. See Complaint filed May 15, 2019; Lisa Forsee, et al., v. Metropolitan Transportation Authority, et al.
If you or a loved one have been injured by MTA and NYCTA's failure to make the public transportation system accessible, and want to speak with an attorney about your legal rights: call 212-983-5300 or fill out our contact form to receive a free legal consultation.

About Faruqi & Faruqi, LLP
Faruqi & Faruqi, LLP focuses on complex civil litigation, including securities, antitrust, wage and hour, personal injury and consumer class actions as well as shareholder derivative and merger and transactional litigation. The firm is headquartered in New York, and maintains offices in California, Delaware, Georgia and Pennsylvania.
Since its founding in 1995, Faruqi & Faruqi, LLP has served as lead or co-lead counsel in numerous high-profile cases which ultimately provided significant recoveries to investors, direct purchasers, consumers and employees.
To schedule a free consultation with our attorneys and to learn more about your legal rights, call our offices today at (877) 247-4292 or (212) 983-9330.
About Cassandra Rohme
Cassandra Rohme is an Associate in the firm's New York office in personal injury law litigation. She has over five years of experience litigating construction accidents and labor law, premises liability, serious motor vehicle accidents, and civil rights cases. She has successfully litigated hundreds of cases and conducted nearly 20 jury trials.
Tags: faruqi & faruqi, investigation, news, litigation, settlement notice, case, faruqi law, faruqi blog, faruqilaw, Cassandra Rohme, personal injury litigation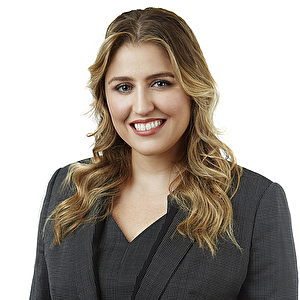 Cassandra Rohme
Associate at Faruqi & Faruqi, LLP

New York office
Tel: (212) 983-9330
Fax: (212) 983-9331
E-mail: crohme@faruqilaw.com