On November 25, 2019, the United States Securities and Exchange Commission ("SEC") voted to propose a new rule designed to improve the regulation of derivative securities used by investment companies, including mutual funds and exchange-traded funds ("ETFs").
In light of the growing trend in the investment fund industry of using derivatives to effectively manage portfolios, the proposed rule would require funds to comply with certain conditions when investing in derivatives, including adopting a derivatives risk management program and complying with a limit on the amount of leverage-related risk that the fund may acquire. Certain investment companies that provide leveraged or inverse exposure to an underlying index, such as leveraged ETFs, would not be subject to the leveraged-risk limit, but they would be required to comply with other rules, such as limiting the investment results they seek to 300% of the return of the underlying index.
SEC Chairman Jay Clayton explained that "[b]y standardizing the framework for funds' derivatives risk management, the proposal would benefit investors, funds and our markets, including by providing for more-effective risk management across funds and enhanced investor protections." The comment period for the proposal will be 60 days after publication in the Federal Register.
About Faruqi & Faruqi, LLP
Faruqi & Faruqi, LLP focuses on complex civil litigation, including securities, antitrust, wage and hour, personal injury and consumer class actions as well as shareholder derivative and merger and transactional litigation. The firm is headquartered in New York, and maintains offices in California, Delaware, Georgia and Pennsylvania.
Since its founding in 1995, Faruqi & Faruqi, LLP has served as lead or co-lead counsel in numerous high-profile cases which ultimately provided significant recoveries to investors, direct purchasers, consumers and employees.
To schedule a free consultation with our attorneys and to learn more about your legal rights, call our offices today at (877) 247-4292 or (212) 983-9330.
About Megan Sullivan
Megan Sullivan is a Partner in the New York office of Faruqi & Faruqi, LLP.
Tags: faruqi & faruqi, SEC, faruqilaw, Jay Clayton, ETFs, Derivatives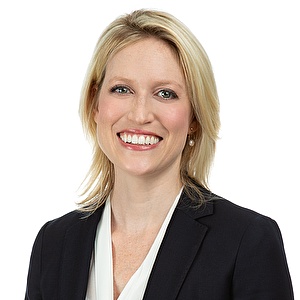 Megan Sullivan
Partner at Faruqi & Faruqi, LLP

New York office
Tel: (212) 983-9330
Fax: (212) 983-9331
E-mail: msullivan@faruqilaw.com