See informative video here: https://www.faruqilaw.com/uploads/blog/1575588968-i-only-invested-in-options-am-i-a-class-member.mp4
If you only invested in options, then you may or may not qualify as a class member, depending upon the class definition alleged in the complaint. Some class actions include only purchasers who transacted in common stock, while others include investors who transacted in other types of securities. Also, a class definition may change as the case progresses, so while it may have only included purchasers of certain types of securities when it was initially filed, the class definition may later change to include or exclude investors who purchased other types of securities.
If you would like more information about whether you qualify as a class member in a case, please contact us.
About Faruqi & Faruqi, LLP
Faruqi & Faruqi, LLP focuses on complex civil litigation, including securities, antitrust, wage and hour, personal injury and consumer class actions as well as shareholder derivative and merger and transactional litigation. The firm is headquartered in New York, and maintains offices in California, Delaware, Georgia and Pennsylvania.
Since its founding in 1995, Faruqi & Faruqi, LLP has served as lead or co-lead counsel in numerous high-profile cases which ultimately provided significant recoveries to investors, direct purchasers, consumers and employees.
To schedule a free consultation with our attorneys and to learn more about your legal rights, call our offices today at (877) 247-4292 or (212) 983-9330.
About Katherine M. Lenahan
Katherine M. Lenahan is a Partner in the New York office of Faruqi & Faruqi, LLP and focuses her practice on securities litigation.
Tags: securities, 10b5, stock drop, shareholder, market, stockholder, lawyer, attorney, options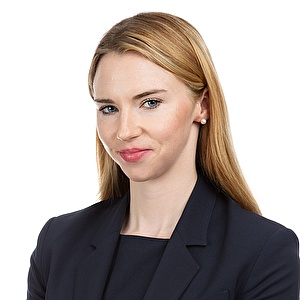 Katherine M. Lenahan
Partner at Faruqi & Faruqi, LLP

New York office
Tel: (212) 983-9330
Fax: (212) 983-9331
E-mail: klenahan@faruqilaw.com