On November 22, 2019, McDonald's agreed to pay $26 million to a class of California employees for various wage violations. The settlement provides relief to approximately 38,000 current and former McDonald's employees that worked at California restaurants at any time since 2009.
Employees claim McDonald's violated California labor law by, among other things, implementing a timekeeping system that failed to accurately capture employees' time worked. Specifically, employees allege that McDonald's rounded the hours they worked to when an employee's shift started as opposed to when they began working. Further, McDonald's timekeeping system informed managers when employees were entitled to overtime premium pay and allowed managers to alter employees' time records to remain under premium pay thresholds and reduce labor costs. The proposed settlement requires McDonald's to revise its timekeeping practices to comply with California State law and to provide training sessions on wage policies.
Workers should recognize that, in addition to state labor laws, the federal Fair Labor Standard Act also provides that employers must compensate workers for all identifiable time worked. Notably, employers may round their workers' time in instances where an employer utilizes time clocks, but it is imperative that the employer's rounding system does not unfairly limit the time worked by employees. Workers should review their time records and paystubs to ensure that their employers are properly compensating them for all hours worked and not engaging in a system where the employer rounds their time unfairly.
About Faruqi & Faruqi, LLP
Faruqi & Faruqi, LLP focuses on complex civil litigation, including securities, antitrust, wage and hour, personal injury and consumer class actions as well as shareholder derivative and merger and transactional litigation. The firm is headquartered in New York, and maintains offices in California, Delaware, Georgia and Pennsylvania.
Since its founding in 1995, Faruqi & Faruqi, LLP has served as lead or co-lead counsel in numerous high-profile cases which ultimately provided significant recoveries to investors, direct purchasers, consumers and employees.
To schedule a free consultation with our attorneys and to learn more about your legal rights, call our offices today at (877) 247-4292 or (212) 983-9330.
About Patrick J. Collopy
Patrick Collopy's practice is focused on employment litigation. Patrick is an Associate in the firm's New York office.
Tags: overtime, employment law, minimum wage, employee rights, labor law, McDonald's, Wage & Hour, timekeeping, rounding, time records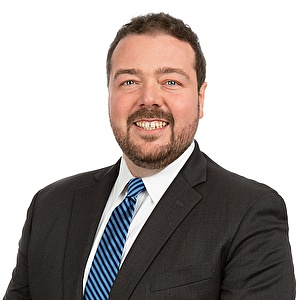 Patrick J. Collopy
Associate at Faruqi & Faruqi, LLP

New York office
Tel: (212) 983-9330
Fax: (212) 983-9331
E-mail: pcollopy@faruqilaw.com