The U.S. House of Representatives passed the Investor Protection and Capital Markets Fairness Act that expressly authorizes the Securities and Exchange Commission (the "SEC") to seek disgorgement of unlawfully obtained funds up to 14 years after the alleged violation.
As reported by Faruqi & Faruqi earlier this month, in 2017 the Supreme Court in Kokesh v. SEC, 137 S. Ct. 1635 (2017) held that disgorgement was effectively a penalty that should be subject to the 5-year limitations period that applies to any "civil fine, penalty, or forfeiture, …" under 28 U.S.C. §2462. 137 S. Ct. 1644 (2017). Before Kokesh, the SEC could seek disgorgement from the time the unlawful act began. On November 1, 2019, the Supreme Court granted certiorari in Liu v. SEC, No. 18-1501, to examine whether SEC has the authority to ask for disgorgement in the first place.
The bill was introduced after the Kokesh decision but languished in Committee until it finally was sent out for a vote in November. Generally, the bill authorizes the SEC to seek disgorgement and extends the limitations period by amending Section 21(d) of Securities Exchange Act of 1934 (15 U.S.C. §78u(d)) to allow disgorgement of the "amount of any unjust enrichment obtained as a result of the act or practice.." that is the subject to the SEC's action and further expressly states that the relief "may not be construed as a civil fine, penalty, or forfeiture..." subject to 28 U.S.C. §2462. The bill thus seeks to characterize disgorgement as an equitable remedy rather than a penalty as the Supreme Court held in Kokesh.
The House bill, H.R. 4344, received bipartisan support – all Democrats voted in favor and half of Republicans voted in favor. The bipartisan support may reflect the fact that the SEC estimated that the Kokesh decision has resulted in the loss of approximately $1.1 billion in recovery under a disgorgement claim.

About Faruqi & Faruqi, LLP
Faruqi & Faruqi, LLP focuses on complex civil litigation, including securities, antitrust, wage and hour, personal injury and consumer class actions as well as shareholder derivative and merger and transactional litigation. The firm is headquartered in New York, and maintains offices in California, Delaware, Georgia and Pennsylvania.
Since its founding in 1995, Faruqi & Faruqi, LLP has served as lead or co-lead counsel in numerous high-profile cases which ultimately provided significant recoveries to investors, direct purchasers, consumers and employees.
To schedule a free consultation with our attorneys and to learn more about your legal rights, call our offices today at (877) 247-4292 or (212) 983-9330.
About James M. Wilson, Jr.
James M. Wilson, Jr. is a Partner in Faruqi & Faruqi, LLP's New York office and Chair of the firm's Shareholder Merger Litigation Practice Group.
Tags: faruqi & faruqi, investigation, news, litigation, settlement notice, case, faruqi law, faruqi blog, faruqilaw, James M. Wilson, Jr., securities litigation, SEC, SCOTUS, disgorgement, attorneys, attorney, lawyers, lawyer, law firm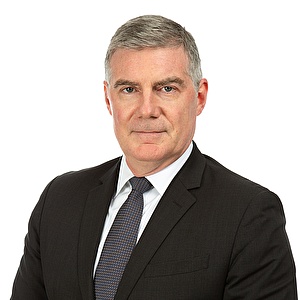 James M. Wilson, Jr.
Partner at Faruqi & Faruqi, LLP

New York office
Tel: (212) 983-9330
Fax: (212) 983-9331
E-mail: jwilson@faruqilaw.com