The U.S. Commodity Futures Trading Commission's ("CFTC") issued an annual report on Monday November 25, 2019 outlining key metrics for the Commission's enforcement actions over the past year. See CFTC 2019 Annual Report.
The report explained that the CFTC's priorities for the year were preserving market integrity, protecting customers, promoting individual accountability, and increasing coordination with other regulators and criminal authorities. The Commission carried out these priorities by bringing several of the most prominent cases in the CFTC's history and obtaining more than $1.3 billion in monetary relief. For example, the Commission brought a large digital asset case against a Bitcoin trading and investment company for fraudulently obtaining and misappropriating at least 22,858.822 Bitcoin—worth approximately $147 million at the time—from more than 1,000 customers. The Commission also filed an action against three former traders on J.P. Morgan's precious metals desk who were accused of placing orders they did not intend to execute in an effort to create liquidity and drive prices toward orders they did want to execute on the opposite side of the market.
Upon closing out a successful year of preserving market integrity, protecting consumers, and deterring misconduct, newly appointed Chairman, Heath Tarbert, stated that going forward the CFTC intends to put a special emphasis on protecting the United States' agricultural markets from manipulation and abuse.

About Faruqi & Faruqi, LLP
Faruqi & Faruqi, LLP focuses on complex civil litigation, including securities, antitrust, wage and hour, personal injury and consumer class actions as well as shareholder derivative and merger and transactional litigation. The firm is headquartered in New York, and maintains offices in California, Delaware, Georgia and Pennsylvania.
Since its founding in 1995, Faruqi & Faruqi, LLP has served as lead or co-lead counsel in numerous high-profile cases which ultimately provided significant recoveries to investors, direct purchasers, consumers and employees.
To schedule a free consultation with our attorneys and to learn more about your legal rights, call our offices today at (877) 247-4292 or (212) 983-9330.
About Megan Sullivan
Megan Sullivan is a Partner in the New York office of Faruqi & Faruqi, LLP.
Tags: faruqi & faruqi, investigation, news, litigation, settlement notice, case, faruqi law, faruqi blog, faruqilaw, Megan M. Sullivan, securities litigation, cftc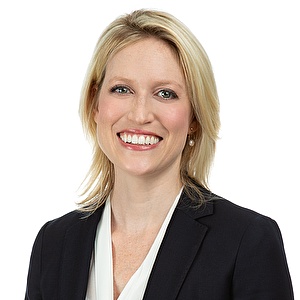 Megan Sullivan
Partner at Faruqi & Faruqi, LLP

New York office
Tel: (212) 983-9330
Fax: (212) 983-9331
E-mail: msullivan@faruqilaw.com