On November 5, 2019, the SEC voted to propose amendments to its rules governing proxy solicitations. The proposed amendments would establish stringent requirement that proxy advisory firms will have to comply with before providing voting recommendations. For example, one requirement would force the proxy advisers to present recommendations to the company and give the company an opportunity to respond before sending the advice to investors. The proposed amendments would also change the ownership thresholds required for shareholders to submit a proposal to the company. These new rules will add significant regulation for proxy advisers that could stifle their ability to provide advice to investors.
Commissioner Robert J. Jackson Jr. dissented from the SEC's proposal which he said, "simply shields CEOs from accountability to investors." Commissioner Jackson explained, "[w]hatever problems plague corporate America today, too much accountability is not one of them, so I respectfully dissent…I hope shareholders of all kinds will come forward to engage with the Commission on how to best help American investors hold corporate executives accountable." The proposal is now subject to a 60-day public comment period.

About Faruqi & Faruqi, LLP
Faruqi & Faruqi, LLP focuses on complex civil litigation, including securities, antitrust, wage and hour, personal injury and consumer class actions as well as shareholder derivative and merger and transactional litigation. The firm is headquartered in New York, and maintains offices in California, Delaware, Georgia and Pennsylvania.
Since its founding in 1995, Faruqi & Faruqi, LLP has served as lead or co-lead counsel in numerous high-profile cases which ultimately provided significant recoveries to investors, direct purchasers, consumers and employees.
To schedule a free consultation with our attorneys and to learn more about your legal rights, call our offices today at (877) 247-4292 or (212) 983-9330.
About Alex B. Heller
Alex B. Heller's practice is focused on shareholder derivative and securities litigation. Alex is a Partner in the firm's Pennsylvania office.
Tags: faruqi & faruqi, investigation, news, litigation, settlement notice, case, faruqi law, faruqi blog, faruqilaw, Alex B. Heller, derivative litigation, proxies, proxy advisers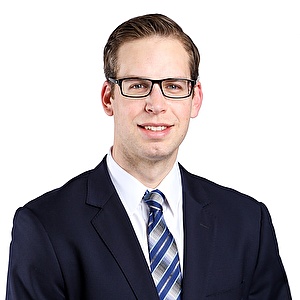 Alex B. Heller
Partner at Faruqi & Faruqi, LLP

Pennsylvania office
Tel: (215) 277-5770
Fax: (215) 277-5771
E-mail: aheller@faruqilaw.com