The New Jersey Department of Labor and Workforce Development recently issued an issued assessment to rideshare company Uber for over $650 million. The assessment – which comprises about $523 million in unpaid unemployment and disability taxes, along with $119 million in interest and penalties – stems from Uber's alleged misclassification of its drivers as independent contractors rather than "employees" under State wage-and-hour laws. Uber has made clear that it intends to challenge the decision.

With this most recent action, New Jersey becomes the latest state to jump into the fight against worker misclassification by rideshare companies like Uber and Lyft. Indeed, this action comes on the heels of California's new "gig worker" law codifying the so-called "ABC Test" adopted by the California Supreme Court in Dynamex Operations West, Inc. v. Lee, which creates a strong presumption that workers are "employees" entitled to, among other things, overtime compensation. Notably, New Jersey courts have adopted the same test, and legislation to strengthen this standard even further is underway in the New Jersey State Senate.

As companies' misclassifications of their workers continue to be challenged by plaintiffs, courts, and state legislatures, this recent move by the New Jersey Department of Labor and Workforce Development may be a harbinger for more regulatory action against gig economy businesses, particularly given the amount of lost income New Jersey stands to collect.

About Faruqi & Faruqi, LLP
Faruqi & Faruqi, LLP focuses on complex civil litigation, including securities, antitrust, wage and hour, personal injury and consumer class actions as well as shareholder derivative and merger and transactional litigation. The firm is headquartered in New York, and maintains offices in California, Delaware, Georgia and Pennsylvania.
Since its founding in 1995, Faruqi & Faruqi, LLP has served as lead or co-lead counsel in numerous high-profile cases which ultimately provided significant recoveries to investors, direct purchasers, consumers and employees.
To schedule a free consultation with our attorneys and to learn more about your legal rights, call our offices today at (877) 247-4292 or (212) 983-9330.
About Alex Hartzband
Alex Hartzband's practice is focused on employment litigation. Alex is an associate in the firm's New York office.
Tags: faruqi & faruqi, faruqilaw, Uber, NJDOL, rideshare, wage-and-hour laws, Lyft, gig worker, Dynamex, overtime compensation, ABC Test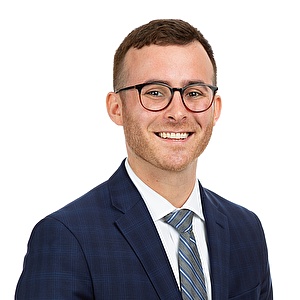 Alex Hartzband
Senior Associate at Faruqi & Faruqi, LLP

New York office
Tel: (212) 983-9330
Fax: (212) 983-9331
E-mail: ahartzband@faruqilaw.com