The United States Supreme Court recently heard oral arguments on three related cases from New York, Georgia, and Michigan, respectively, that will determine whether Title VII of the Civil Rights Act's prohibition against "sex" discrimination in the workplace extends to discrimination on the basis of sexual orientation and gender identity. The Supreme Court's forthcoming decision is expected to provide consistency nationwide for employers and LGBTQ workers alike, and has the potential to be the greatest expansion of civil rights for the LGBTQ community since gay marriage was legalized in 2015. The Southern Poverty Law Center estimates that the decision will affect over 8.1 million LGBTQ workers in the United States, 47% of whom have suffered discrimination in the workplace based on their sexual orientation or gender identity. The American Bar Association estimates that one in five LGBTQ workers have suffered discrimination in seeking a job, equal pay, or a promotion.
Following the retirement of Justice Anthony Kennedy, who often agreed with the Supreme Court's liberal contingent in gay rights cases, legal scholars expect the decision to come down to Justice Brett Kavanaugh and Justice Neil Gorsuch. While these Justices have traditionally sided with conservative viewpoints, LGBTQ advocates have noted that both pride themselves on taking a "textualist" approach in interpreting federal statutes. This disposition has given LGBTQ advocates hope that the Supreme Court will consider Title VII's reference to "sex" as properly read to encompass sexual orientation and gender identity, as opposed to only biological sex. Such a decision would be consistent with prior Supreme Court rulings that Title VII prohibits same-sex sexual harassment and discrimination based on nonconformance with gender norms. According to Jon Davidson, counsel for LGBTQ rights group Freedom for All Americans, "If the members of the Supreme Court are true to what they say they believe and to what they've said in prior cases, the employees in these cases should win."
Regardless of how the Supreme Court comes down on this issue, many LGBTQ employees may already be protected against workplace discrimination under state and/or local law. At present, 21 states, including New York, have enacted statutes that protect gay and transgender workers from discrimination in the workplace. Additionally, New York City employees enjoy the protections afforded by the New York City Human Rights Law, which, much like its State analogue, expressly prohibits public and private employers from discriminating against employees on the basis of sexual orientation, gender identity, and gender expression.
About Faruqi & Faruqi, LLP
Faruqi & Faruqi, LLP focuses on complex civil litigation, including securities, antitrust, wage and hour, personal injury and consumer class actions as well as shareholder derivative and merger and transactional litigation. The firm is headquartered in New York, and maintains offices in California, Delaware, Georgia and Pennsylvania.
Since its founding in 1995, Faruqi & Faruqi, LLP has served as lead or co-lead counsel in numerous high-profile cases which ultimately provided significant recoveries to investors, direct purchasers, consumers and employees.
To schedule a free consultation with our attorneys and to learn more about your legal rights, call our offices today at (877) 247-4292 or (212) 983-9330.
About Alex Hartzband
Alex Hartzband's practice is focused on employment litigation. Alex is an associate in the firm's New York office.
Tags: faruqi & faruqi, faruqilaw, employment law, employee rights, LGBTQ, emplaw, Title VII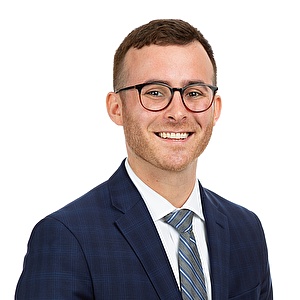 Alex Hartzband
Senior Associate at Faruqi & Faruqi, LLP

New York office
Tel: (212) 983-9330
Fax: (212) 983-9331
E-mail: ahartzband@faruqilaw.com