In advance of Mark Zuckerberg's highly anticipated testimony before the House Financial Services Committee regarding Facebook's stablecoin cryptocurrency called Libra, Texas Congresswoman Sylvia Garcia introduced a draft bill entitled the "Stablecoins are Securities Act of 2019." The bill would amend the definition of the term "security" in the Securities Act of 1933 to include managed stablecoins.

Stablecoins are digital tokens backed by actual currency such as the US dollar or gold in order to maintain a stable rate. Over the past year, many lawmakers in the United States and Europe have expressed concern that stablecoins, including Libra, are not adequately regulated by governmental bodies. For example, former Commodity Futures Trading Commission Chairman Gary Gensler testified before the Financial Services Committee in July that Libra looks similar to an exchange-traded fund, which does fall within the SEC's purview. Thus, if signed into law, the bill would address this issue by giving the SEC jurisdiction over all stablecoins and their issuers.

About Faruqi & Faruqi, LLP
Faruqi & Faruqi, LLP focuses on complex civil litigation, including securities, antitrust, wage and hour, personal injury and consumer class actions as well as shareholder derivative and merger and transactional litigation. The firm is headquartered in New York, and maintains offices in California, Delaware, Georgia and Pennsylvania.
Since its founding in 1995, Faruqi & Faruqi, LLP has served as lead or co-lead counsel in numerous high-profile cases which ultimately provided significant recoveries to investors, direct purchasers, consumers and employees.
To schedule a free consultation with our attorneys and to learn more about your legal rights, call our offices today at (877) 247-4292 or (212) 983-9330.
About Megan Sullivan
Megan Sullivan is a Partner in the New York office of Faruqi & Faruqi, LLP.
Tags: faruqi & faruqi, SEC, faruqilaw, securities, Libra, Stablecoins, Mark Zuckerberg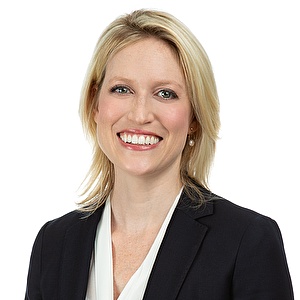 Megan Sullivan
Partner at Faruqi & Faruqi, LLP

New York office
Tel: (212) 983-9330
Fax: (212) 983-9331
E-mail: msullivan@faruqilaw.com