In a pair of recent decisions, United States District Judge Ronnie Abrams held that classes of purchaser plaintiffs stated monopolization claims for overcharge damages by plausibly alleging that Takeda misrepresented its patents to the FDA to delay generic entry. The cases are In re Actos Direct Purchaser Antitrust Litigation, No. 1:15-cv-03278, ECF No. 131 (S.D.N.Y. Oct. 8, 2019) and In re Actos End Payer Antitrust Litig., No. 13-cv-9244, ECF No. 272 (S.D.N.Y. Sept. 30, 2019). Direct Purchaser and End Payer Plaintiffs will therefore move forward on their monopolization claims against Takeda, the brand manufacturer of the diabetes drug, Actos.
Plaintiffs alleged that, facing expiration of the Actos compound and method-of-use patent for use of Actos as a monotherapy, Takeda listed in the FDA's Orange Book two new method-of-use patents for use of Actos in combination therapy with other drug products (metformin or an insulin secretion enhancer), representing to the FDA that these patents also covered the Actos compound. These two combination use patents, however, did not actually cover the Actos compound or its use as a monotherapy; the old, expiring patent did that. Sponsors of Abbreviation New Drug Applications who sought FDA approval for a generic Actos product for use as a monotherapy were nevertheless forced by Takeda's improper listing of these two combination use patents to take various actions, the effect of which, Plaintiffs alleged, delayed generic competition.
As a result of the judge's decision, the Actos cases will now proceed with discovery after having been stayed since May 27, 2016, pending resolution of a related appeal, which the Second Circuit resolved on February 8, 2017, and sent back to the district court for further proceedings. See In re Actos End-Payor Antitrust Litig., 848 F.3d 89 (2d Cir. 2017).
About Faruqi & Faruqi, LLP
Faruqi & Faruqi, LLP focuses on complex civil litigation, including securities, antitrust, wage and hour, personal injury and consumer class actions as well as shareholder derivative and merger and transactional litigation. The firm is headquartered in New York, and maintains offices in California, Delaware, Georgia and Pennsylvania.
Since its founding in 1995, Faruqi & Faruqi, LLP has served as lead or co-lead counsel in numerous high-profile cases which ultimately provided significant recoveries to investors, direct purchasers, consumers and employees.
To schedule a free consultation with our attorneys and to learn more about your legal rights, call our offices today at (877) 247-4292 or (212) 983-9330.
About Raymond N. Barto
Raymond N. Barto's practice is focused on antitrust litigation. Ray is an associate in the firm's New York office.Prior to joining F&F, Ray was an associate at a prominent New York City law firm where he represented consumers, shareholders, and employees in class action cases that involved consumer fraud, breach of fiduciary duty, and ERISA.While at Brooklyn Law School, Ray served as an Articles Editor for the Brooklyn Law Review. As well, Ray served as an intern to the Honorable Judge William Pauley III of the United States District Court for the Southern District of New York; the United States Attorney's Office for the Eastern District of New York; the litigation department for Marsh & McLennan Companies; and the Kings County District Attorney's Office.
Tags: faruqi & faruqi, FDA, faruqilaw, Antitrust, Takeda, Actos, Monopolization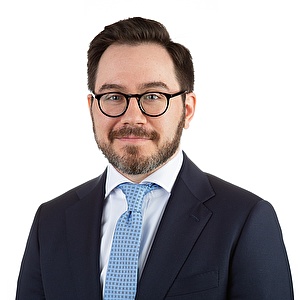 Raymond N. Barto
Senior Associate at Faruqi & Faruqi, LLP

New York office
Tel: (212) 983-9330
Fax: (212) 983-9331
E-mail: rbarto@faruqilaw.com