According to Law360, the G20 nations have requested that the Financial Stability Board ("FSB"), an international body that monitors and makes recommendations about the global financial system, assess the role that stablecoins will have on the global financial system now that Facebook's proposed stablecoin (Libra) has gained international attention and scrutiny. So-called stablecoins are a type of digital asset that "attempt to address the volatility that has come to be associated with more mainstream cryptocurrencies, like Bitcoin or Ethereum, by tying their value to things like the U.S. dollar or a basket of currencies." According to FSB Chair Randal K. Quarles, "[a]lthough there is a small risk to financial stability today, there is no doubt the potential scale of stablecoins and other crypto-assets yet to emerge may pose regulatory challenges." Once the FSB has completed its assessment of existing regulations that apply to stablecoins, it will recommend to the G20 any appropriate actions that need to be taken to ensure that financial stability is not negatively affected by the coins' introduction.
About Faruqi & Faruqi, LLP
Faruqi & Faruqi, LLP focuses on complex civil litigation, including securities, antitrust, wage and hour, personal injury and consumer class actions as well as shareholder derivative and merger and transactional litigation. The firm is headquartered in New York, and maintains offices in California, Delaware, Georgia and Pennsylvania.
Since its founding in 1995, Faruqi & Faruqi, LLP has served as lead or co-lead counsel in numerous high-profile cases which ultimately provided significant recoveries to investors, direct purchasers, consumers and employees.
To schedule a free consultation with our attorneys and to learn more about your legal rights, call our offices today at (877) 247-4292 or (212) 983-9330.
About Katherine M. Lenahan
Katherine M. Lenahan is a Partner in the New York office of Faruqi & Faruqi, LLP and focuses her practice on securities litigation.
Tags: 10b-5, BitCoin, Cryptocurrency, investor protection, Stablecoin, Libra, G20, FSB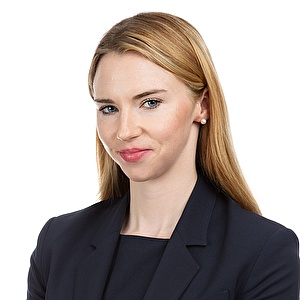 Katherine M. Lenahan
Partner at Faruqi & Faruqi, LLP

New York office
Tel: (212) 983-9330
Fax: (212) 983-9331
E-mail: klenahan@faruqilaw.com