On September 21, 2019, New York's "revenge porn" laws took effect. Revenge porn which is also called "image-based sexual abuse" and sometimes "sexploitation," is the non-consented dissemination or publication of an intimate image. Revenge porn scandals have recently engulfed the United States Marine Corps, the Los Angeles Police Department, and United Airlines.
While revenge porn existed before the Information Age, and continues to exist in print mediums, the accessibility and anonymity of the internet has allowed revenge porn perpetrators to inflict serious and long-lasting damage on their victims without fear of punishment.
Before the passage of the new law, New York remained one of only five states in the country without protections for victims of revenge porn. The legislature's multi-year delay in passing these laws has allowed many perpetrators to go unpunished. More importantly, the state legislature's failure to provide New Yorkers with an effective law against revenge porn left victims with few options. Until now.
New York's new laws make it a class A misdemeanor to disseminate or publish an intimate image with intent to cause harm to the victim. Under the new laws, victims in New York may also seek an injunction requiring websites to remove their intimate images posted without their consent. This is an important step that will allow a Court to order a third-party website to remove revenge porn content, which is a task that many victims struggle to undertake on their own.
The law also revised the New York State Civil Rights Law to create a private right of action for victims to recover damages against those who have unlawfully disseminated or published their intimate images, or have made threats to do so. The civil aspect of the bill is incredibly important as many victims of revenge porn have suffered extensive emotional and physical damages in addition to the financial cost of this unlawful act. In addition to damages to compensate the victim for the harm they have suffered, the new law also allows for victims to recover court costs and attorney's fees as well as punitive damages which serve to punish the offender.
About Faruqi & Faruqi, LLP
Faruqi & Faruqi, LLP focuses on complex civil litigation, including securities, antitrust, wage and hour, personal injury and consumer class actions as well as shareholder derivative and merger and transactional litigation. The firm is headquartered in New York, and maintains offices in California, Delaware, Georgia and Pennsylvania.
Since its founding in 1995, Faruqi & Faruqi, LLP has served as lead or co-lead counsel in numerous high-profile cases which ultimately provided significant recoveries to investors, direct purchasers, consumers and employees.
To schedule a free consultation with our attorneys and to learn more about your legal rights, call our offices today at (877) 247-4292 or (212) 983-9330.
About Cassandra Rohme
Cassandra Rohme is an Associate in the firm's New York office in personal injury law litigation. She has over five years of experience litigating construction accidents and labor law, premises liability, serious motor vehicle accidents, and civil rights cases. She has successfully litigated hundreds of cases and conducted nearly 20 jury trials.
Tags: faruqi & faruqi, faruqilaw, revenge porn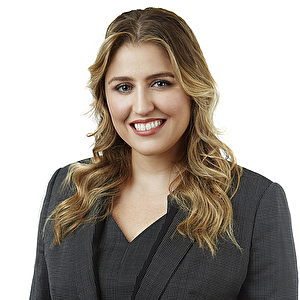 Cassandra Rohme
Associate at Faruqi & Faruqi, LLP

New York office
Tel: (212) 983-9330
Fax: (212) 983-9331
E-mail: crohme@faruqilaw.com