On September 19, 2019, United States District Judge Richard G. Andrews overruled Defendants' objections to an August 1, 2019 Magistrate Judge's Report & Recommendation (the "Report") issued in In re Envision Healthcare Corp., No. 18-1068-RGA (D. Del.) recommending the court deny Defendants' motion to dismiss shareholders' claims under the Securities Exchange Act of 1934 ("Exchange Act"). Shareholders asserted that the Envision board of directors violated Section 14(a) by soliciting shareholder votes to approve a merger between Envision and Kohlberg Kravis Roberts & Co. L.P. with a false and misleading proxy. Judge Andrews held that Lead Plaintiff had sufficiently plead the elements of a Section 14(a) claim and could proceed with discovery regarding the allegations.
Lead Plaintiff argued that the Sensitivity Case Projections and the opinions relating to the Sensitivity Case Projections were materially false and/or misleading because the Sensitivity Case Projections were created by the Company's management to justify KRR's low offer and that the Sensitivity Case Projections did not reflect management or Defendants' true beliefs regarding Envision's future financial prospects.
The Proxy disclosed that the Sensitivity Case Projections reflected "reasonable sensitivities" that were "equally likely." Lead Plaintiff argued that since there were no meaningful changes to Envision's future prospects, that the Sensitivity Case Projections were not given to KKR, and that Envision executives made statements regarding their confidence in the higher Management Case Projections, Defendants did not subjectively believe that the Sensitivity Case Projections were reasonable nor that they were equally likely from an objective viewpoint.
Lead Plaintiff also alleged that the statements in the Proxy regarding Defendants' belief in the fairness of the Merger Consideration and the fairness opinions as a positive factor in support of the Merger were false and/or misleading because Defendants knew that, had the financial advisors used the Management Case Projections, the valuation ranges would have been higher than the Merger Consideration. Therefore, the fairness opinion was predicated on flawed projections that Defendants could not have reasonably believed accurately portrayed the Company's future financial performance.
The decision is a win for shareholders asserting Section 14(a) claims who seek disclosure of material information regarding proposed merger transactions to ensure they can make an informed decision how to vote their shares.
About Faruqi & Faruqi, LLP
Faruqi & Faruqi, LLP focuses on complex civil litigation, including securities, antitrust, wage and hour, personal injury and consumer class actions as well as shareholder derivative and merger and transactional litigation. The firm is headquartered in New York, and maintains offices in California, Delaware, Georgia and Pennsylvania.
Since its founding in 1995, Faruqi & Faruqi, LLP has served as lead or co-lead counsel in numerous high-profile cases which ultimately provided significant recoveries to investors, direct purchasers, consumers and employees.
To schedule a free consultation with our attorneys and to learn more about your legal rights, call our offices today at (877) 247-4292 or (212) 983-9330.
About Maxwell Michael
Maxwell Michael's practice is focused on shareholder merger and securities litigation. Maxwell is an associate in Faruqi & Faruqi, LLP's New York office.
Tags: faruqi & faruqi, faruqilaw, M&A, Envision Healthcare, Exchange Act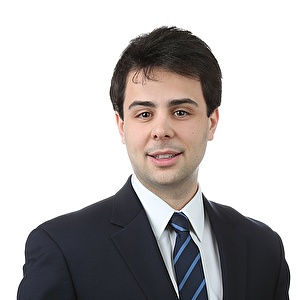 Maxwell Michael
Associate at Faruqi & Faruqi, LLP

New York office
Tel: (212) 983-9330
Fax: (212) 983-9331
E-mail: mmichael@faruqilaw.com