On September 27, 2019, U.S. District Judge Brian Cogan granted Platinum Partners co-founder Mark Nordlicht ("Nordlicht") a new trial and acquitted Platinum Partners executive David Levy ("Levy"). In July 2019, Nordlicht and Levy were convicted by a federal jury in the Eastern District of New York for their alleged roles in defrauding investors. Judge Cogan granted Levy's motion for acquittal, stating that prosecutors failed to prove their case beyond a reasonable doubt, "[e]ven making reasonable inferences in favor of the Government and deferring to the role the jury." Judge Cogan also ruled that a retrial of Nordlicht was necessary because "letting the verdict stand against Nordlicht would be a manifest injustice."
Here is a link to Judge Cogan's Decision and Order.
This blog entry was posted on the Faruqi & Faruqi website following Nordlicht and Levy's conviction in July 2019.
About Faruqi & Faruqi, LLP
Faruqi & Faruqi, LLP focuses on complex civil litigation, including securities, antitrust, wage and hour, personal injury and consumer class actions as well as shareholder derivative and merger and transactional litigation. The firm is headquartered in New York, and maintains offices in California, Delaware, Georgia and Pennsylvania.
Since its founding in 1995, Faruqi & Faruqi, LLP has served as lead or co-lead counsel in numerous high-profile cases which ultimately provided significant recoveries to investors, direct purchasers, consumers and employees.
To schedule a free consultation with our attorneys and to learn more about your legal rights, call our offices today at (877) 247-4292 or (212) 983-9330.
About Alex B. Heller
Alex B. Heller's practice is focused on shareholder derivative and securities litigation. Alex is a Partner in the firm's Pennsylvania office.
Tags: faruqi & faruqi, faruqilaw, Platinum Partners, securities fraud, Mark Nordlicht, David Levy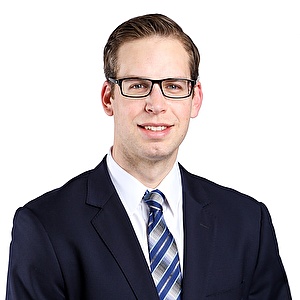 Alex B. Heller
Partner at Faruqi & Faruqi, LLP

Pennsylvania office
Tel: (215) 277-5770
Fax: (215) 277-5771
E-mail: aheller@faruqilaw.com