This week, the United States Department of Labor ("DOL") finalized a new rule that increases the salary threshold required for executive, administrative, or professional ("EAP") workers to qualify as exempt from overtime under the Fair Labor Standards Act ("FLSA"). The new DOL rule requires employers to pay overtime to EAP employees that earn less than $35,568 annually or $684 per week, a significant increase from the current levels of $23,660 per year or $455 weekly. The DOL estimates that an additional 1.3 million workers will become eligible for overtime pay once the rule goes in effect on January 1, 2020.
The increases in salary levels are long overdue as this is the first raise in minimum threshold salaries for overtime exemptions under the FLSA since 2004. Under President Obama, the DOL sought to raise the minimum threshold to $47,476 per year, but its efforts were blocked from implementation by a federal judge in Texas in December 2016. While the new DOL rule falls short of providing the same salary threshold as the 2016 version, it will significantly benefit workers in many industries, including education, health services, wholesale trade, retail trade, and manufacturing.
In addition to protections under the federal FLSA, workers in several states, including New York, are protected by State and local laws that ensure overtime pay when employers fail to meet a threshold even higher than the newly proposed DOL rule. For instance, restaurant employees in New York City must be paid a weekly salary greater than $1,125, or $58,500 per year, to be exempt from overtime. Workers that believe their employer is improperly withholding overtime wages should speak to an attorney to investigate their claims.

About Faruqi & Faruqi, LLP
Faruqi & Faruqi, LLP focuses on complex civil litigation, including securities, antitrust, wage and hour, personal injury and consumer class actions as well as shareholder derivative and merger and transactional litigation. The firm is headquartered in New York, and maintains offices in California, Delaware, Georgia and Pennsylvania.
Since its founding in 1995, Faruqi & Faruqi, LLP has served as lead or co-lead counsel in numerous high-profile cases which ultimately provided significant recoveries to investors, direct purchasers, consumers and employees.
To schedule a free consultation with our attorneys and to learn more about your legal rights, call our offices today at (877) 247-4292 or (212) 983-9330.
About Innessa M. Huot
Innessa Melamed Huot is a Partner in the firm's New York office and Chair of the firm's Employment Practices Litigation Practice Group.
Tags: faruqi & faruqi, faruqilaw, DOL, employee rights, FSLA, overtime pay, fair wages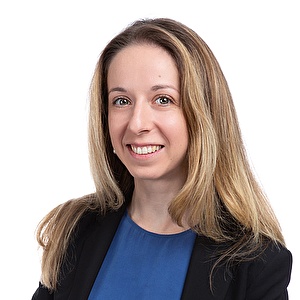 Innessa M. Huot
Partner at Faruqi & Faruqi, LLP

New York office
Tel: (212) 983-9330
Fax: (212) 983-9331
E-mail: ihuot@faruqilaw.com