Earlier this month members of the house Subcommittee on Investor Protection, Entrepreneurship, and Capital Markets urged Congress to adopt more robust regulations on the sale of unregistered securities. The discussion centered around eight legislative proposals that are designed to address the risks facing investors from the growth of private markets. Private markets in the United States are now double the size of the public markets: in 2018, issuers raised roughly $2.9 trillion of capital through private offerings, compared to only $1.4 trillion through public offerings.
Rep. Carolyn Maloney, D-N.Y., Chair of the Subcommittee, pointed to deregulation as a catalyst for this growth and asked Congress to examine whether they and the SEC "have gone too far in deregulating private markets and whether it's time to reverse course on this deregulation." Rep. Bill Huizenga, R-Mich., ranking member of the Subcommittee, shared Maloney's concerns about the decrease of initial public offerings in the United States and expressed his desire to further the bi-partisan proposals under consideration.
Several academics and industry representatives participated in a panel discussion during the hearing and were asked to weigh in on the legislation. Panel member Renee Jones, Associate Dean for Academic Affairs and Professor of Law at Boston College Law School spoke about the risks private companies pose to society and identified exempt offerings under SEC Rule 144 and Regulation D, among others, as major contributors to the trend. Jones recommended that Congress reform the requirement for the SEC to study the trend of dual-class securities and to reverse Section 12-G of the Securities Exchange Act of 1934. Michael Pieciak, speaking on behalf of the North American Securities Administrators Association ("NASAA"), stated that the NASAA strongly supports the Private Securities Transparency and Reform Act which would toughen filing requirements on Regulation D offerings because "[r]equiring a Form D to be pre-filed with the SEC would provide regulators more information and help investors make more informed decisions[.]"
About Faruqi & Faruqi, LLP
Faruqi & Faruqi, LLP focuses on complex civil litigation, including securities, antitrust, wage and hour, personal injury and consumer class actions as well as shareholder derivative and merger and transactional litigation. The firm is headquartered in New York, and maintains offices in California, Delaware, Georgia and Pennsylvania.
Since its founding in 1995, Faruqi & Faruqi, LLP has served as lead or co-lead counsel in numerous high-profile cases which ultimately provided significant recoveries to investors, direct purchasers, consumers and employees.
To schedule a free consultation with our attorneys and to learn more about your legal rights, call our offices today at (877) 247-4292 or (212) 983-9330.
About Megan Sullivan
Megan Sullivan is a Partner in the New York office of Faruqi & Faruqi, LLP.
Tags: SEC, 10b-5, investor protection, unregistered securities, NASAA, Regulation D, Rule 144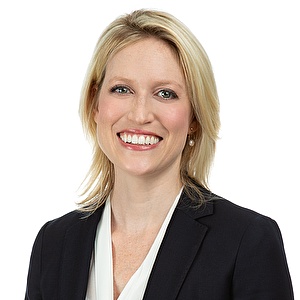 Megan Sullivan
Partner at Faruqi & Faruqi, LLP

New York office
Tel: (212) 983-9330
Fax: (212) 983-9331
E-mail: msullivan@faruqilaw.com