Big tech is facing antitrust scrutiny from all sides as coalitions of state attorneys general launch investigations into Facebook and Google, reinforcing the already-initiated federal investigations into possible anticompetitive conduct by the tech giants.
Letitia James, Attorney General for the State of New York, announced an investigation into Facebook on behalf of a bipartisan group of attorneys general, including those from Colorado, Florida, Iowa, Nebraska, North Carolina, Ohio, Tennessee, and the District of Columbia. According to James, the investigation will focus on Facebook's dominance in social media and the attorneys general will "use every investigative tool at [their] disposal to determine whether Facebook's actions may have endangered consumer data, reduced the quality of consumer's choices, or increased the price of advertising." The multi-state investigation commences on the heels of the Federal Trade Commission's $5 billion fine – a record high for the agency – on Facebook for the company's mishandling of users' personal information.
Almost in tandem, a separate coalition of the attorneys general of 48 states, the District of Columbia, and Puerto Rico, led by Texas Attorney General Ken Paxton, announced an investigation into Google's possible anticompetitive practices, focusing first on Google's advertising and search operations. Paxton asserted that there was "evidence that Google's business practices may have undermined consumer choice, stifled innovation, violated users' privacy, and put Google in control of the flow and dissemination of online information." The states' investigation only adds to Google's problems as it responds to a civil investigative demand by the Department of Justice, served in its broad "antitrust review of market leading online platforms," which is believed to also take aim at Facebook, Amazon, and possibly Apple.
While it is too soon to know what will become of these investigations, it is clear Big Tech does not have a free pass to engage in anticompetitive conduct.
About Faruqi & Faruqi, LLP
Faruqi & Faruqi, LLP focuses on complex civil litigation, including securities, antitrust, wage and hour, personal injury and consumer class actions as well as shareholder derivative and merger and transactional litigation. The firm is headquartered in New York, and maintains offices in California, Delaware, Georgia and Pennsylvania.
Since its founding in 1995, Faruqi & Faruqi, LLP has served as lead or co-lead counsel in numerous high-profile cases which ultimately provided significant recoveries to investors, direct purchasers, consumers and employees.
To schedule a free consultation with our attorneys and to learn more about your legal rights, call our offices today at (877) 247-4292 or (212) 983-9330.
About Raymond N. Barto
Raymond N. Barto's practice is focused on antitrust litigation. Ray is an associate in the firm's New York office.Prior to joining F&F, Ray was an associate at a prominent New York City law firm where he represented consumers, shareholders, and employees in class action cases that involved consumer fraud, breach of fiduciary duty, and ERISA.While at Brooklyn Law School, Ray served as an Articles Editor for the Brooklyn Law Review. As well, Ray served as an intern to the Honorable Judge William Pauley III of the United States District Court for the Southern District of New York; the United States Attorney's Office for the Eastern District of New York; the litigation department for Marsh & McLennan Companies; and the Kings County District Attorney's Office.
Tags: faruqi & faruqi, FTC, faruqilaw, Antitrust, DOJ, Facebook, Google, Big Tech, Attorney General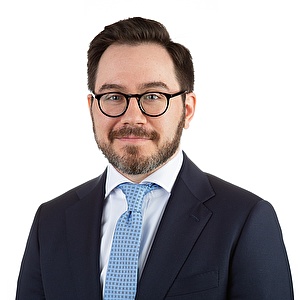 Raymond N. Barto
Associate at Faruqi & Faruqi, LLP

New York office
Tel: (212) 983-9330
Fax: (212) 983-9331
E-mail: rbarto@faruqilaw.com