On July 29, 2019, Capital One announced the theft of over 100 million of its customers' private information, including social security and bank account numbers, resulting from a cybersecurity attack against its data systems. The hacker exploited vulnerabilities in Capital One's infrastructure located on its Amazon Web Server.
Faruqi & Faruqi is vigorously pursuing claims on behalf of consumers affected by Capital One's failures to adequately safeguard its customers' sensitive information. A copy of Faruqi & Faruqi's recently filed class action complaint against Capital One can be found here.
Faruqi & Faruqi has extensive knowledge and expertise in data breach class actions, representing consumers and shareholders nationwide in actions against Saks, Wendy's, Arby's, and Home Depot. If you were affected by a data breach and have been injured as a result, please contact our attorneys to ensure that your rights are fully and immediately protected. Faruqi & Faruqi Partner Ben Heikali and Associate Joshua Nassir are heading this litigation.
About Faruqi & Faruqi, LLP
Faruqi & Faruqi, LLP focuses on complex civil litigation, including securities, antitrust, wage and hour, personal injury and consumer class actions as well as shareholder derivative and merger and transactional litigation. The firm is headquartered in New York, and maintains offices in California, Delaware, Georgia and Pennsylvania.
Since its founding in 1995, Faruqi & Faruqi, LLP has served as lead or co-lead counsel in numerous high-profile cases which ultimately provided significant recoveries to investors, direct purchasers, consumers and employees.
To schedule a free consultation with our attorneys and to learn more about your legal rights, call our offices today at (877) 247-4292 or (212) 983-9330.
About Joshua Nassir
Joshua Nassir's practice is focused on consumer litigation. Josh is an associate in the firm's California office.
Tags: faruqi & faruqi, faruqilaw, cybersecurity, Data Breach, consumer protection, Capital One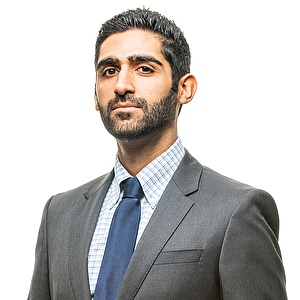 Joshua Nassir
Associate at Faruqi & Faruqi, LLP

California office
Tel: (424) 256-2884
Fax: (424) 256-2885
E-mail: jnassir@faruqilaw.com