Facebook recently named Kilpatrick Townsend & Stockton LLP ("Kilpatrick"), one of the social media giant's outside law firms, as the recipient of its first "Law Firm Diversity Champion Award." According to Law360, Facebook has been collecting diversity data on the 40 outside law firms that receive the largest portion of the company's legal budget. Facebook requires all of its outside counsel to staff company-related legal matters with at least 33% women and diverse attorneys and to provide those attorneys with meaningful opportunities for leadership. The company's scoring system for the award was based on each firm's level of compliance with these billing guidelines, as well as the diversity programs the firms offer.
Facebook selected Kilpatrick based on the firm's staffing of the matters it handles for Facebook, and because it employs a high percentage of women and minority lawyers, provides leadership opportunities for those employees, and maintains diversity programs designed to attract and keep top talent. Kilpatrick and the three runners-up for the award will work with Facebook on diversity initiatives for law students and midlevel and senior associates.
This award is part of a larger effort by Facebook and other corporate legal departments to encourage diversity in its outside counsel. Since January of this year, an open letter by 170 general counsel demanding that law firms improve on diversity has received at least 230 signatures.
Faruqi & Faruqi, LLP is a minority-owned and woman-owned law firm that has a demonstrated commitment to diversity. The firm retains and promotes a diverse group of attorneys and professional staff. Currently, over 20% of the firm's leadership positions are held by women, and this figure continues to grow.
About Faruqi & Faruqi, LLP
Faruqi & Faruqi, LLP focuses on complex civil litigation, including securities, antitrust, wage and hour, personal injury and consumer class actions as well as shareholder derivative and merger and transactional litigation. The firm is headquartered in New York, and maintains offices in California, Delaware, Georgia and Pennsylvania.
Since its founding in 1995, Faruqi & Faruqi, LLP has served as lead or co-lead counsel in numerous high-profile cases which ultimately provided significant recoveries to investors, direct purchasers, consumers and employees.
To schedule a free consultation with our attorneys and to learn more about your legal rights, call our offices today at (877) 247-4292 or (212) 983-9330.
About Lubna M. Faruqi
Ms. Faruqi is Co-Founder and a Managing Partner of Faruqi & Faruqi, LLP. Ms. Faruqi is involved in all aspects of the firm's practice. Ms. Faruqi has actively participated in numerous cases in federal and state courts which have resulted in significant recoveries for shareholders.
Tags: faruqi & faruqi, faruqilaw, diversity, Lubna Faruqi, Facebook, WBENC, Women Entrepreneurs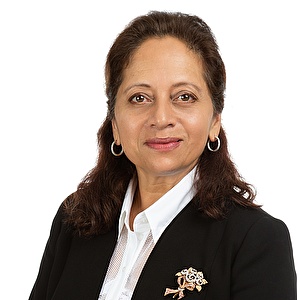 Lubna M. Faruqi
Managing Partner at Faruqi & Faruqi, LLP

New York office
Tel: (212) 983-9330
Fax: (212) 983-9331
E-mail: lfaruqi@faruqilaw.com