On June 17, 2019, the Securities and Exchange Commission ("SEC") reached a settlement with KPMG LLP ("KPMG") that requires the big four accounting firm to pay a $50 million penalty and comply with a detailed set of undertakings. The $50 million penalty is one of the largest monetary penalties ever imposed on an auditor in an SEC action. KPMG has admitted to the misconduct described in the SEC Order (see below for a link) and acknowledged that its conduct violated Public Company Accounting Oversight Board ("PCAOB") rules.
The SEC action was the result of two separate schemes. The first scheme involved now-former KPMG audit professionals who received stolen information regarding planned inspections by the PCAOB. The now-former KPMG audit professionals used this information to review and revise certain audit workpapers after the audit reports had already been issued for the purposes of decreasing the likelihood that the PCAOB would find deficiencies during its inspections of KPMG's audit workpapers. The SEC has referred to this misconduct as "astonishing" and "particularly troubling because of the unique position of trust that audit professionals hold."
The second scheme involved KPMG audit professionals cheating on internal continuing education training exams by sharing exam answers and manipulating the requirements to pass the exams. In some instances, the KPMG audit professionals changed the passing score requirements so that they could pass the exams while answering less than 25% of the questions correctly. According to the SEC, this cheating "included lead audit engagement partners who not only sent exam answer to other partners, but also solicited answers from and sent answers to their subordinates."
The SEC and DOJ initiated this action in January 2018 when six individuals were charged related to the PCAOB inspection scheme. The settlement between the SEC and KPMG does not resolve the charges against the six individuals. The six individuals charged include KPMG's now-former national managing partner for audit quality and professional practice, the now-former national partner-in charge for inspections, and one of the now-former co-leaders one of the banking and capital markets group.
Below is a link to the SEC Order.
About Faruqi & Faruqi, LLP
Faruqi & Faruqi, LLP focuses on complex civil litigation, including securities, antitrust, wage and hour, personal injury and consumer class actions as well as shareholder derivative and merger and transactional litigation. The firm is headquartered in New York, and maintains offices in California, Delaware, Georgia and Pennsylvania.
Since its founding in 1995, Faruqi & Faruqi, LLP has served as lead or co-lead counsel in numerous high-profile cases which ultimately provided significant recoveries to investors, direct purchasers, consumers and employees.
To schedule a free consultation with our attorneys and to learn more about your legal rights, call our offices today at (877) 247-4292 or (212) 983-9330.
About Alex B. Heller
Alex B. Heller's practice is focused on shareholder derivative and securities litigation. Alex is a Partner in the firm's Pennsylvania office.
Tags: SEC, KPMG, PCAOB, SHAREHOLDER DERIVATIVE LITIGATION, misconduct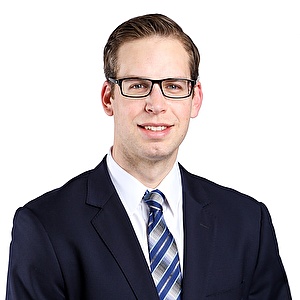 Alex B. Heller
Partner at Faruqi & Faruqi, LLP

Pennsylvania office
Tel: (215) 277-5770
Fax: (215) 277-5771
E-mail: aheller@faruqilaw.com