The Ninth Circuit recently held in Khoja v. Orexigen Therapeutics, Inc., 899 F.3d 988 (9th Cir. 2018) that the plaintiff sufficiently pleaded the defendants made misleading statements concerning the clinical trial results of their obesity treatment drug. Specifically, the Ninth Circuit found that it was misleading for the defendants to fail to disclose that they were in possession of new results from the clinical trial that indicated that the trial's earlier interim results, which the Defendants had previously touted, "were not so promising after all[.]" Id. at 1015. The Court explained that the defendants "had a duty to disclose" that the new results "diminished the weight" of the earlier interim results. Id. The Defendants thereafter filed a petition for certiorari with the United States Supreme Court. The petition challenged the Ninth Circuit's decision, requesting that the Supreme Court restrict a publicly traded company's duty to update earlier statements that were "accurate when made but later became misleading because of subsequent events." Ultimately, on May 20, 2019, the Supreme Court left the Ninth Circuit's decision in Orexigen in place when it denied Orexigen's petition for certiorari.
About Faruqi & Faruqi, LLP
Faruqi & Faruqi, LLP focuses on complex civil litigation, including securities, antitrust, wage and hour, personal injury and consumer class actions as well as shareholder derivative and merger and transactional litigation. The firm is headquartered in New York, and maintains offices in California, Delaware, Georgia and Pennsylvania.
Since its founding in 1995, Faruqi & Faruqi, LLP has served as lead or co-lead counsel in numerous high-profile cases which ultimately provided significant recoveries to investors, direct purchasers, consumers and employees.
To schedule a free consultation with our attorneys and to learn more about your legal rights, call our offices today at (877) 247-4292 or (212) 983-9330.
About Dillon Hagius
Dillon Hagius's practice is focused on securities litigation. Dillon is an associate in the firm's New York office.
Tags: faruqi & faruqi, 10b-5, faruqilaw, United States Supreme Court, Orexigen Therapeutics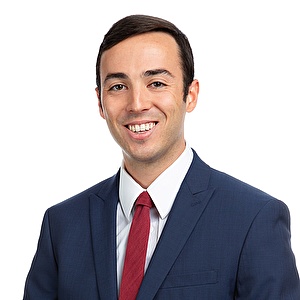 Dillon Hagius
Associate at Faruqi & Faruqi, LLP

New York office
Tel: (212) 983-9330
Fax: (212) 983-9331
E-mail: dhagius@faruqilaw.com