On June 6, 2019, the United States Court of Appeals for the Ninth Circuit issued an en banc decision in In re Hyundai and Kia Fuel Economy Litigation, reversing its previous, stringent ruling that district courts must engage in a rigorous choice-of-law analysis when certifying a class action settlement.
The 8-3 decision, authored by Circuit Judge Jacqueline Nguyen, held that "[t]he criteria for class certification are applied differently" when seeking certification for "settlement" purposes as opposed to "litigation classes," when a plaintiff would seek certification of a class through a contested motion for class certification. Judge Nguyen further recognized that, in the context of cases alleging consumer fraud, classes are readily certified as class members are generally "exposed to uniform … misrepresentations and suffer[] identical injuries."
This decision is a win for consumers, allowing nationwide class action settlements to be achieved in a simpler manner, with class members obtaining maximum recovery at an earlier stage in the litigation. A copy of the Ninth Circuit's decision may be found below.
About Faruqi & Faruqi, LLP
Faruqi & Faruqi, LLP focuses on complex civil litigation, including securities, antitrust, wage and hour, personal injury and consumer class actions as well as shareholder derivative and merger and transactional litigation. The firm is headquartered in New York, and maintains offices in California, Delaware, Georgia and Pennsylvania.
Since its founding in 1995, Faruqi & Faruqi, LLP has served as lead or co-lead counsel in numerous high-profile cases which ultimately provided significant recoveries to investors, direct purchasers, consumers and employees.
To schedule a free consultation with our attorneys and to learn more about your legal rights, call our offices today at (877) 247-4292 or (212) 983-9330.
About Joshua Nassir
Joshua Nassir's practice is focused on consumer litigation. Josh is an associate in the firm's California office.
Tags: faruqi & faruqi, investigation, news, litigation, settlement notice, case, faruqi law, faruqi blog, faruqilaw, class action, Joshua Nassir, consumer litigation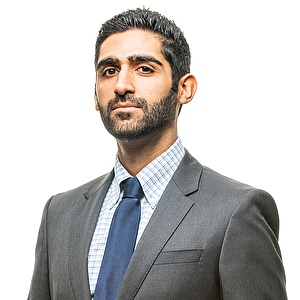 Joshua Nassir
Associate at Faruqi & Faruqi, LLP

California office
Tel: (424) 256-2884
Fax: (424) 256-2885
E-mail: jnassir@faruqilaw.com