On June 5, 2019, the Securities and Exchange Commission ("SEC") filed a complaint in the United States District Court for the Southern District of New York against Longfin Corp. ("Longfin") and the company's former CEO Venkata Meenavalli ("Meenavalli"). In a statement on the same day, Anita B. Bandy, associate director of the SEC's Division of Enforcement explained, "In our complaint against Longfin and Meenavalli and our amended complaint against Altahawi, we allege a multipronged fraud involving fake revenue, misrepresentations to the SEC and false statements to Nasdaq."
Federal prosecutors in New Jersey also indicted Meenavalli on a securities fraud charges for allegedly reporting more than $66 million of revenue that was never actually earned and improperly recognized. According to the indictment, "Longfin did not engage in any revenue-producing cryptocurrency transactions, and did not use the 'blockchain' to empower any solutions at all. Rather, Longfin reported as revenue millions of dollars of commodities 'transactions' which were actually sham, round-trip events, between Longfin and MEENAVALLI-controlled entities using phony bills of lading and other fraudulent documents."
On June 7, 2019, U.S. District Judge Denise L. Cote approved three settlements between the SEC and affiliates of Longfin. Andy Altahawi, Suresh Tammineedi and Dorababu Penumarthi agreed to pay approximately $26 million for their roles in an allegedly illegal scheme involving Longfin's stock. The three affiliates neither admitted nor denied the SEC's allegations but all three agreed to enter separate final judgment orders.
Below are links to the SEC's complaint, the New Jersey indictment, and the three final judgment orders.
About Faruqi & Faruqi, LLP
Faruqi & Faruqi, LLP focuses on complex civil litigation, including securities, antitrust, wage and hour, personal injury and consumer class actions as well as shareholder derivative and merger and transactional litigation. The firm is headquartered in New York, and maintains offices in California, Delaware, Georgia and Pennsylvania.
Since its founding in 1995, Faruqi & Faruqi, LLP has served as lead or co-lead counsel in numerous high-profile cases which ultimately provided significant recoveries to investors, direct purchasers, consumers and employees.
To schedule a free consultation with our attorneys and to learn more about your legal rights, call our offices today at (877) 247-4292 or (212) 983-9330.
About Alex B. Heller
Alex B. Heller's practice is focused on shareholder derivative and securities litigation. Alex is a Partner in the firm's Pennsylvania office.
Tags: faruqi & faruqi, SEC, fraud, faruqilaw, Cryptocurrency, Longfin , venkat meenavalli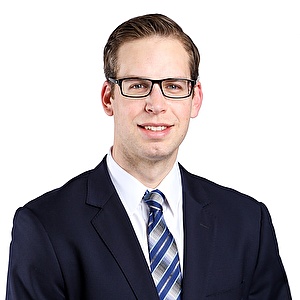 Alex B. Heller
Partner at Faruqi & Faruqi, LLP

Pennsylvania office
Tel: (215) 277-5770
Fax: (215) 277-5771
E-mail: aheller@faruqilaw.com