In January of this year, more than 170 general counsel and corporate legal officers signed an open letter demanding that big law firms improve diversity or risk losing their business. The letter noted signatories' disappointment that "many law firms continue to promote partner classes that in no way reflect the demographic composition of entering associate classes." The signatories pledged to direct their "substantial outside counsel spend to those law firms that manifest results with respect to diversity and inclusion[.]" Since then, the letter has received 60 more signatures from top corporate lawyers.
The letter's architect, Michelle Fang, Chief Legal Officer of Turo, Inc., sought to build on this momentum by collaborating with DiversityLab, a group that seeks to boost diversity and inclusion in the legal industry through data, to come up with specific actions that general counsel can take to promote diverse legal talent. The collaboration resulted in an eight-page document, released on May 20, 2019, that sets forth specific diversity strategies that legal departments can take. The strategies include hiring minority- and women-owned firms, prioritizing outside counsel spend on firms with strong diversity and inclusion programs, and partnering with outside counsel to offer internships to students from historically underrepresented populations and schools.
According to Law360, Ms. Fang's next steps will be "to survey general counsel on the success of the strategies they've implemented." It will be interesting to see whether the letter and strategies will lead to lasting change at big law firms, but they are certainly a step in the right direction.
About Faruqi & Faruqi, LLP
Faruqi & Faruqi, LLP focuses on complex civil litigation, including securities, antitrust, wage and hour, personal injury and consumer class actions as well as shareholder derivative and merger and transactional litigation. The firm is headquartered in New York, and maintains offices in California, Delaware, Georgia and Pennsylvania.
Since its founding in 1995, Faruqi & Faruqi, LLP has served as lead or co-lead counsel in numerous high-profile cases which ultimately provided significant recoveries to investors, direct purchasers, consumers and employees.
To schedule a free consultation with our attorneys and to learn more about your legal rights, call our offices today at (877) 247-4292 or (212) 983-9330.
About Lubna M. Faruqi
Ms. Faruqi is Co-Founder of Faruqi & Faruqi, LLP. Ms. Faruqi is involved in all aspects of the firm's practice. Ms. Faruqi has actively participated in numerous cases in federal and state courts which have resulted in significant recoveries for shareholders.
Tags: faruqi & faruqi, diversity, women-owned firms, Lubna Faruqi, inclusion, minorities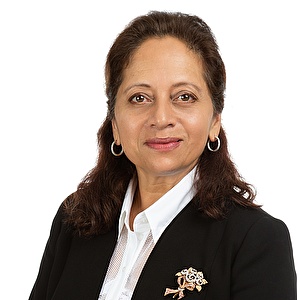 Lubna M. Faruqi
Managing Partner at Faruqi & Faruqi, LLP

New York office
Tel: (212) 983-9330
Fax: (212) 983-9331
E-mail: lfaruqi@faruqilaw.com