On May 13, 2019, the United States Supreme Court issued a decision in Apple Inc. v. Pepper, No. 17-204, -- S.Ct. --, 2019 WL 2078087 (2019) affirming the Ninth Circuit Court of Appeal's finding that iPhone owners who purchased iPhone applications directly from Apple Inc. ("Apple") were direct purchasers under Illinois Brick Co. v. Illinois, 431 U.S. 720 (1977).
Apple started selling iPhones in 2007. The following year, Apple launched the retail App Store, an electronic store where iPhone owners can purchase iPhone applications from Apple. Those "apps" enable iPhone owners to send messages, take photos, buy clothes, order food, arrange transportation, and do a variety of other things. Through the App Store, Apple sells the apps to iPhone owners. To sell an app in the App Store, app developers must pay Apple a $99 annual membership fee. Apple requires that the retail sales price end in $ 0.99, but otherwise allows the app developers to set the retail price. Apple keeps 30 percent of the sales price, no matter what the sales price might be. In other words, Apple makes a 30 percent commission on every app sale.
Respondents, four iPhone owners, sued Apple in 2011, alleging that Apple unlawfully monopolized the aftermarket for iPhone apps. Apple moved to dismiss, arguing that the iPhone owners could not sue because they were not direct purchasers under Illinois Brick. The district court agreed and dismissed the complaint finding that the iPhone owners were not direct purchasers because the app developers, not Apple, set the consumers' purchase price. On appeal, the Ninth Circuit reversed concluding that the iPhone owners were direct purchasers under Illinois Brick because they purchased the apps directly from Apple.
The sole question before the Supreme Court was "whether these consumers are proper plaintiffs for this kind of antitrust suit—in particular, our precedents ask, whether the consumers were 'direct purchasers' from Apple." The iPhone owners argued that they were direct purchasers because they purchased the apps directly from Apple. Apple's theory, on the other hand, was that Illinois Brick allows consumers to sue only the party who sets the retail price, regardless of whether it is the party that sells the good or service directly to the complaining party.
The Supreme Court affirmed finding that the iPhone owners were direct purchasers who may sue Apple for alleged monopolization. The 5-4 majority described its conclusion as "straightforward." Ultimately, the Supreme Court rejected Apple's attempt to transform Illinois Brick from a direct-purchaser rule to a "who sets the price" rule. In doing so, the Supreme Court reasoned that Apple's theory would "disregard statutory text and precedent, create an unprincipled and economically senseless distinction among monopolistic retailers, and furnish monopolistic retailers with a how-to guide for evasion of the antitrust laws."
About Faruqi & Faruqi, LLP
Faruqi & Faruqi, LLP focuses on complex civil litigation, including securities, antitrust, wage and hour, personal injury and consumer class actions as well as shareholder derivative and merger and transactional litigation. The firm is headquartered in New York, and maintains offices in California, Delaware, Georgia and Pennsylvania.
Since its founding in 1995, Faruqi & Faruqi, LLP has served as lead or co-lead counsel in numerous high-profile cases which ultimately provided significant recoveries to investors, direct purchasers, consumers and employees.
To schedule a free consultation with our attorneys and to learn more about your legal rights, call our offices today at (877) 247-4292 or (212) 983-9330.
About David Felderman
David Felderman is a Partner in Faruqi & Faruqi, LLP's Pennsylvania office. Mr. Felderman has extensive experience in complex litigation.
Tags: faruqi & faruqi, faruqilaw, Antitrust, Supreme Court, David Felderman, direct purchaser, apple, iphone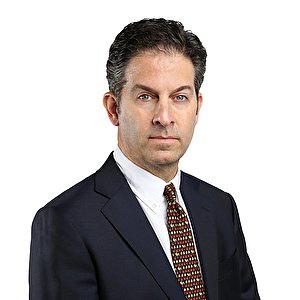 David Felderman
Partner at Faruqi & Faruqi, LLP

Pennsylvania office
Tel: (215) 277-5770
Fax: (215) 277-5771
E-mail: dfelderman@faruqilaw.com