A federal grand jury indicted Indivior Inc. and Indivior PLC for fraudulently marketing its blockbuster drug, Suboxone. The indictment echoed the same allegations made by plaintiffs in In re: Suboxone (Buprenorphine Hydrochloride and Naloxone) Antitrust Litigation, No. 2:13-md-02445, a civil case that plaintiffs have been litigating in the Eastern District of Pennsylvania since 2013. Faruqi & Faruqi represents the direct purchaser plaintiffs in In re: Suboxone (Buprenorphine Hydrochloride and Naloxone) Antitrust Litigation.
Plaintiffs in In re: Suboxone (Buprenorphine Hydrochloride and Naloxone) Antitrust Litigation allege that Indivior forecasted a significant loss of revenue to generic competitors after the FDA-granted exclusivity period on its original tablet form of Suboxone expired in 2009. To protect itself from competition, Indivior developed a patent-protected Suboxone film, and engaged in what is known as a "product hop." Although the film and the tablet were medically equivalent, the differences in dosage form prohibit pharmacists from providing the lower priced generic tablet to patients with Suboxone film prescriptions. To ensure that doctors prescribed Suboxone film instead of Suboxone tablets, which would be subject to substitution by pharmacists upon generic entry, Indivior dismantled the market for Suboxone tablets by raising the tablets' price and launching a fraudulent marketing campaign advising health care providers that the film form of Suboxone was safer and more effective than the tablet form. By the time that a generic tablet form entered the market, Indivior had successfully caused most physicians to change their prescribing habits to favor the film form of the drug. Indivior ultimately removed the tablet from the market, citing its false safety concerns, so that a pharmacist could only provide generic tablets to patients with prescriptions for the generic tablet – a much less frequent event in the wake of Indivior's disparagement of tablets. Through its anticompetitive and fraudulent conduct, Indivior was able to maintain its monopoly over opioid dependent patients.
In a 47-page, 28-count, indictment, a grand jury found probable cause based on these same facts. The Department of Justice detailed allegations evidencing that Indivior knowingly fabricated safety and efficacy claims solely for the purpose of preventing competition and allowing Indivior to maintain monopoly prices on its potentially life-saving drug.
About Faruqi & Faruqi, LLP
Faruqi & Faruqi, LLP focuses on complex civil litigation, including securities, antitrust, wage and hour, personal injury and consumer class actions as well as shareholder derivative and merger and transactional litigation. The firm is headquartered in New York, and maintains offices in California, Delaware, Georgia and Pennsylvania.
Since its founding in 1995, Faruqi & Faruqi, LLP has served as lead or co-lead counsel in numerous high-profile cases which ultimately provided significant recoveries to investors, direct purchasers, consumers and employees.
To schedule a free consultation with our attorneys and to learn more about your legal rights, call our offices today at (877) 247-4292 or (212) 983-9330.
About Raymond N. Barto
Raymond N. Barto's practice is focused on antitrust litigation. Ray is an associate in the firm's New York office. Prior to joining F&F, Ray was an associate at a prominent New York City law firm where he represented consumers, shareholders, and employees in class action cases that involved consumer fraud, breach of fiduciary duty, and ERISA. While at Brooklyn Law School, Ray served as an Articles Editor for the Brooklyn Law Review. As well, Ray served as an intern to the Honorable Judge William Pauley III of the United States District Court for the Southern District of New York; the United States Attorney's Office for the Eastern District of New York; the litigation department for Marsh & McLennan Companies; and the Kings County District Attorney's Office.
Tags: faruqi & faruqi, investigation, news, litigation, settlement notice, case, faruqi law, faruqi blog, Antitrust Litigation, Suboxone, FDA, faruqilaw, DOJ, Product Hopping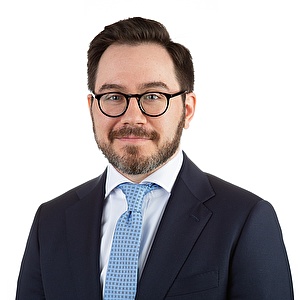 Raymond N. Barto
Associate at Faruqi & Faruqi, LLP

New York office
Tel: (212) 983-9330
Fax: (212) 983-9331
E-mail: rbarto@faruqilaw.com