The United States House of Representatives passed the proposed Paycheck Fairness Act (the "Bill") to rid employees of sex-based pay differentials and make wage practices more transparent. The Bill adds several layers of procedural protections to the Equal Pay Act of 1963 ("EPA") and requires employers to prove that any wage discrepancies are tied to legitimate business qualifications and not gender. Once finalized, the Bill will also prohibit employers from taking retaliatory measures against employees who raise concerns about gender-based wage discrimination.
Although gender-based pay gaps are currently restricted under the EPA, employers can maintain pay gaps that are based on: (1) seniority; (2) merit; (3) the quality or quantity of the employee's work; or (4) any other factor other than sex. The Bill directly addresses the broad, fourth defense by narrowing its application to situations where employers can demonstrate that the differentials: (1) are not "based upon or derived from a sex-based differential in compensation"; (2) are job-related with respect to the position in question; (3) are consistent with business necessity; and (4) account for the entire differential in compensation between employees of different genders.
Under the Bill, employers will be banned from asking potential employees how much they made in previous jobs. Many states, including California, Massachusetts, and New York, have already outlawed this practice as it disproportionately impacts female employees. Additionally, employers are prohibited from punishing employees for discussing their pay or filing claims under the EPA. Furthermore, the Bill states that the United States Department of Labor will be responsible for researching sex-based pay differentials in the workforce and then publishing their findings in an effort to recognize employers who have worked to eliminate pay disparities and to inform the general public of employers that continue to engage in discriminatory pay practices.
The Paycheck Fairness Act is one of several employment-related bills that the House has considered since the beginning of 2019, when the Democratic Party retook control of the House of Representatives. Prior to becoming law, the Bill still must be passed by the Senate and approved by the President. In the meantime, and in addition to current protections under federal wage discrimination laws, employees in several states, including New York, are protected by State and local laws that prohibit discriminatory pay practices on the basis of gender. Employees that believe their employer is improperly paying them should speak to an attorney to investigate their claims.
About Faruqi & Faruqi, LLP
Faruqi & Faruqi, LLP focuses on complex civil litigation, including securities, antitrust, wage and hour, personal injury and consumer class actions as well as shareholder derivative and merger and transactional litigation. The firm is headquartered in New York, and maintains offices in California, Delaware, Georgia and Pennsylvania.
Since its founding in 1995, Faruqi & Faruqi, LLP has served as lead or co-lead counsel in numerous high-profile cases which ultimately provided significant recoveries to investors, direct purchasers, consumers and employees.
To schedule a free consultation with our attorneys and to learn more about your legal rights, call our offices today at (877) 247-4292 or (212) 983-9330.
About Innessa M. Huot
Innessa Melamed Huot is a Partner in the firm's New York office and focuses her practice on employment law and wage and hour class action litigation.
Tags: faruqi & faruqi, investigation, news, litigation, settlement notice, case, faruqi law, faruqi blog, faruqilaw, employment law, Innessa Melamed Huot, Equal Pay Act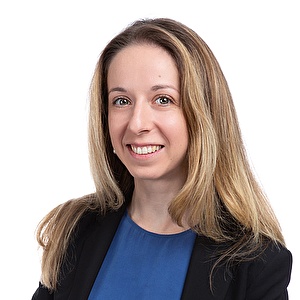 Innessa M. Huot
Partner at Faruqi & Faruqi, LLP

New York office
Tel: (212) 983-9330
Fax: (212) 983-9331
E-mail: ihuot@faruqilaw.com