When shopping for everyday items, it's not only what's inside the package that counts. Consumers care about the product's background, and rightfully so. It comes as no surprise that geographical origin lawsuits for consumer products are becoming increasingly common. Just recently, on February 27, 2019, a collection of Kona, Hawaii coffee growers filed a class action lawsuit against various retailers (including Costco, Amazon, and Kroger) for selling "Kona" coffee, which is well-renowned for its exquisite flavor profile and quality, despite the products containing only trace amounts of Kona coffee beans, or none at all. The growers' complaint can be found here.
Faruqi & Faruqi, LLP is at the forefront of protecting consumers against similar deceptive advertising practices, including products purporting to be from Kona, Hawaii. On September 26, 2018, Faruqi & Faruqi succeeded in certifying a class of Kona beer consumers alleging that Craft Brew Alliance, Inc. intentionally misleads consumers into believing that its Kona Brewing Co. brand beers are brewed in Hawaii when they are brewed in the mainland United States.
Similarly, on January 31, 2019, our attorneys filed suit against Godiva Chocolatier, Inc. on behalf of Godiva consumers alleging that Godiva misleads its consumers into believing that their "Belgium 1926" branded chocolates are made in Belgium when they are made in Reading, Pennsylvania.
If you are a consumer seeking to alert us of similar deceptive advertising practices, please contact us here. We look forward to hearing from you.
About Faruqi & Faruqi, LLP
Faruqi & Faruqi, LLP focuses on complex civil litigation, including securities, antitrust, wage and hour, personal injury and consumer class actions as well as shareholder derivative and merger and transactional litigation. The firm is headquartered in New York, and maintains offices in California, Delaware, Georgia and Pennsylvania.
Since its founding in 1995, Faruqi & Faruqi, LLP has served as lead or co-lead counsel in numerous high-profile cases which ultimately provided significant recoveries to investors, direct purchasers, consumers and employees.
To schedule a free consultation with our attorneys and to learn more about your legal rights, call our offices today at (877) 247-4292 or (212) 983-9330.
About Joshua Nassir
Joshua Nassir's practice is focused on consumer litigation. Josh is an associate in the firm's California office.
Tags: faruqi & faruqi, investigation, news, litigation, settlement notice, case, faruqi law, faruqi blog, faruqilaw, Joshua Nassir, llp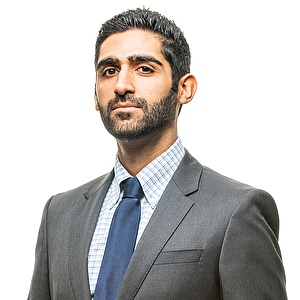 Joshua Nassir
Associate at Faruqi & Faruqi, LLP

California office
Tel: (424) 256-2884
Fax: (424) 256-2885
E-mail: jnassir@faruqilaw.com