Judge Gonzalo Curiel of the Southern District of California has reversed his recent decision to deny the Securities and Exchange Commission's ("SEC") motion for a preliminary injunction against Blockvest's Initial Coin Offering ("ICO"). In an order dated February 14, 2019, Judge Curiel granted the SEC's motion to reconsider his earlier decision. Under this new order, Blockvest is preliminarily enjoined from violating Section 17(a) of the Securities Act, which prohibits fraud and misrepresentations in the offer or sale of securities. In making this decision, Judge Curiel ruled that Blockvest — which had taken steps to sell and market its own cryptocurrency in an initial coin offering— was covered under 17(a) of the Securities Act. Judge Curiel explained, "[u]nder securities law and caselaw, the definition of 'offer' is broad" and the Defendants, who argued that it should not apply to Blockvest cryptocurrency, had "improperly narrow[ed] the definition[.]". Id. at 18.
This decision is in accord with a recent decision by Judge Dearie of the Eastern District of New York, which held that an initial coin offering (and its requisite cryptocurrency) was covered by the federal securities laws. It is also in accord with guidance from Jay Clayton (the SEC's Chair) that ICOs "involve the offer and sale of securities and therefore directly implicate the securities registration requirements and other investor protection provisions of…federal securities laws."
About Faruqi & Faruqi, LLP
Faruqi & Faruqi, LLP focuses on complex civil litigation, including securities, antitrust, wage and hour, personal injury and consumer class actions as well as shareholder derivative and merger and transactional litigation. The firm is headquartered in New York, and maintains offices in California, Delaware, Georgia and Pennsylvania.
Since its founding in 1995, Faruqi & Faruqi, LLP has served as lead or co-lead counsel in numerous high-profile cases which ultimately provided significant recoveries to investors, direct purchasers, consumers and employees.
To schedule a free consultation with our attorneys and to learn more about your legal rights, call our offices today at (877) 247-4292 or (212) 983-9330.
About Dillon Hagius
Dillon Hagius's practice is focused on securities litigation. Dillon is an associate in the firm's New York office.
Tags: faruqi & faruqi, investigation, news, litigation, settlement notice, case, faruqi law, faruqi blog, SEC, 10b-5, faruqilaw, BitCoin, Dillon Hagius, ICO, Blockchain, Blockvest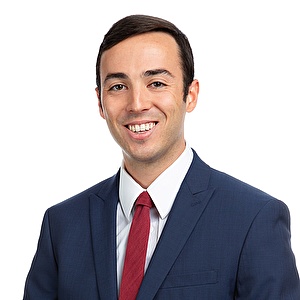 Dillon Hagius
Associate at Faruqi & Faruqi, LLP

New York office
Tel: (212) 983-9330
Fax: (212) 983-9331
E-mail: dhagius@faruqilaw.com