On December 12, 2018, Judge William H. Walls of the United States District Court for the District of New Jersey certified a class of direct purchasers of GlaxoSmithKline's blockbuster epilepsy and bipolar disorder drug Lamictal.
In the pay-for-delay case In re Lamictal Direct Purchaser Antitrust Litigation, plaintiffs challenge a settlement agreement between GlaxoSmithKline and Teva Pharmaceutical Industries Ltd., in which Teva agreed to delay its launch of generic Lamictal tablets in exchange for a license to sell limited quantities of Lamictal chewables starting in June 2005 (before GSK's patent was set to expire), along with GSK's promise that it would not market authorized generic versions of Lamictal tablets and chewables during Teva's 180-day exclusivity windows.
In its order, the Court certified a class of direct purchasers of Lamictal tablets or Teva's generic version of lamotrigine tablets between February 17, 2008 and January 22, 2009. The Court rejected the drugmakers' arguments as to why Rule 23(b)'s predominance requirement should not be met, stating that these arguments do not "create serious certification issues." The drugmakers' push against plaintiffs' expert's use of averages was shot down as well, as Judge Walls said that "averages are appropriate in the damages calculation." The Court found that plaintiffs had sufficiency met the remaining requirements under Rule 23 and granted plaintiffs' motion for class certification.
About Faruqi & Faruqi, LLP
Faruqi & Faruqi, LLP focuses on complex civil litigation, including securities, antitrust, wage and hour and consumer class actions as well as shareholder derivative and merger and transactional litigation. The firm is headquartered in New York, and maintains offices in California, Georgia and Pennsylvania.
Since its founding in 1995, Faruqi & Faruqi, LLP has served as lead or co-lead counsel in numerous high-profile cases which ultimately provided significant recoveries to investors, direct purchasers, consumers and employees.
To schedule a free consultation with our attorneys and to learn more about your legal rights, call our offices today at (877) 247-4292 or (212) 983-9330.
About Kristyn Fields
Kristyn Fields' practice is focused on antitrust litigation. Kristyn is an Associate in the firm's New York office. Prior to joining F&F, Kristyn interned for the Honorable Martin Marcus, New York Supreme Court, Bronx County. As well, Kristyn participated in the Brooklyn Law Incubator & Policy Clinic providing pro bono counsel to emerging start-up companies. While at Brooklyn Law School, Kristyn served as an Executive Articles Editor of the Brooklyn Journal of Corporate, Financial & Commercial Law. Also, Kristyn was a member of the Moot Court Honor Society. Kristyn earned her J.D. from Brooklyn Law School (2016). Kristyn earned her undergraduate degree from Boston College (B.A., Political Science, 2013). Kristyn is licensed to practice law in New York.
Tags: faruqi & faruqi, investigation, news, litigation, settlement notice, case, faruqi law, faruqi blog, Teva Pharmaceuticals, Lamictal, Antitrust, Kristyn Fields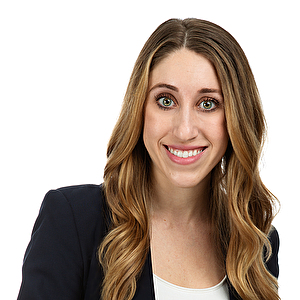 Kristyn Fields
Partner at Faruqi & Faruqi, LLP

New York office
Tel: (212) 983-9330
Fax: (212) 983-9331
E-mail: kfields@faruqilaw.com
Social: LinkedIn